JCSD receives NRA grant to purchase AR-15′s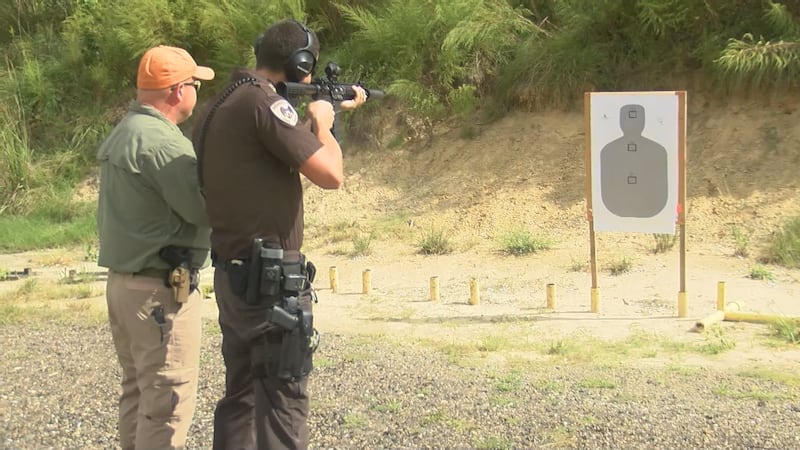 Updated: Sep. 26, 2018 at 7:47 AM CDT
HATTIESBURG, MS (WDAM) - With the help of a grant from the National Rifle Association, the Jones County Sheriff Department has added more firearms to the patrol division. The NRA awarded the law enforcement agency $3, 400 for the purchase of 2 fully suppressed AR-15 rifles.
During a press conference on Sept. 25, Sheriff Alex Hodge said the new additions to the department will allow deputies to stay one step ahead of the game when it comes to safety on the streets.
"So, us having these rifles on every unit in the county is so important because precious seconds count whenever someone turns loose on one our people or a citizen with a high-powered assault rifle..., " Hodge said.
The two Colt AR-15 rifles will be given to members of the SWAT Team and Narcotics division allowing to rifles that were originally assigned to SWAT be passed down to deputies on patrol. Officials say the suppressed rifle sound assists deputies with identifying different types of gunfire situations such as "friendly fire vs. threats."
"We never know what's going to come in as it relates to Jones County and our surrounding neighbors," Hodge said. "So, having our people prepared... as you saw in Selma, Alabama (where) an officer was assaulted with a high-powered rifle that actually penetrated his vest (is important)."
In the past, deputies have purchased their own rifle to carry while on-duty. As of now, every deputy carries a "basic AR-15 type rifle."
The department has a 2019 NRA application in process to help with their limited budget in order to purchase equipment.
"As additional funding resources become available we will continue to transition our patrol rifles to suppressed models to deter hearing loss/damage among shooters," said SWAT Commander and Narcotics Supervisor, Lt. Robert Little.
Copyright 2018 WDAM. All rights reserved.