Jones County family outraged over bridge closure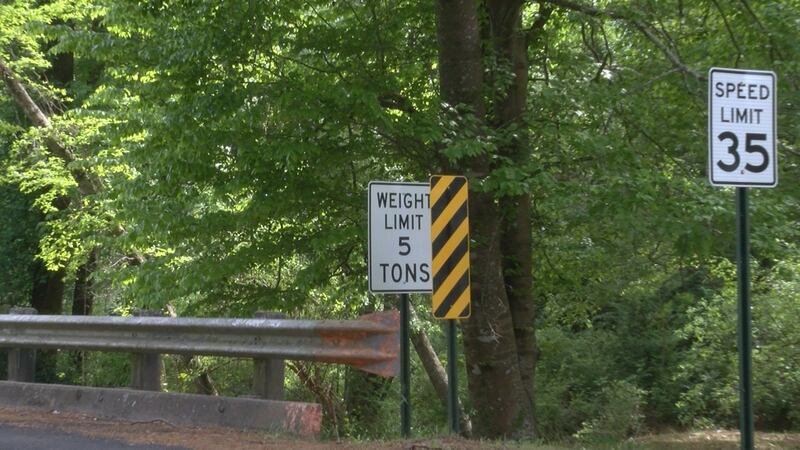 Updated: Apr. 16, 2018 at 7:10 PM CDT
MOSELLE, MS (WDAM) - Burr Creek Bridge on Stewart Road in Moselle is scheduled to close along with over 20 other bridges in Jones County, but residents said the bridge is their only way out.
"I'm very frustrated with this bridge closure process," said Alison Nobles who lives near the bridge. "It appears they're going to leave people stranded."
Nobles, her family and several other residents who live in her neighborhood are furious are about the bridge closure. She said without the bridge, there is no other way to leave the neighborhood.
"We were informed the other day that the bridge on our road was getting closed and that was through social media," Nobles said.
Nobles says both of her parents are disabled with her father in hospice care needing weekly medical attention.
Her mother, Susie Roberts, said she's worried about her health.
"If I fall or something or get hurt bad, there's no way for me to get out,"  Roberts said.
Nobles said she has to make multiple medical related trips a month, and the Burr Creek Bridge closing changes everything.
"I could go home this afternoon and not be able to get out," said Nobles.
She said she wants answers soon, because there's not too many other option for her mother and father.
"I've lived down there since 1993, and we've never had any kind of thing like this," said Roberts.
Nobles said she feels like she's being evicted.
"I guess, in a sense, it's kind of like being evicted all of a sudden," said Nobles. "That's what you feel like. I don't know how to describe it."
Nobles said her father has since been admitted into hospice care in Hattiesburg on short notice, but says it's been a hassle for the entire family.
According to residents, there was another opening at the other end of the neighborhood but was closed due to Highway 59.