Players of the Pine Belt: Northeast Jones' Tyreece Hudson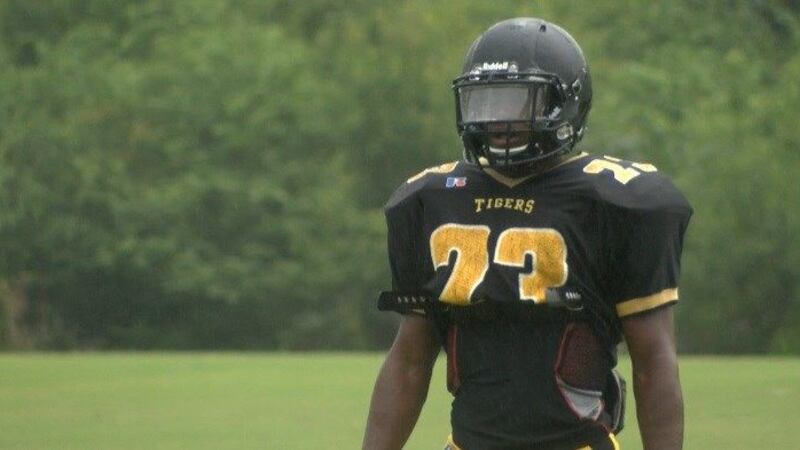 Updated: Aug. 9, 2017 at 11:23 PM CDT
LAUREL, MS (WDAM) - In 2017, Northeast Jones will field one of the youngest teams in all of the eight years Keith Braddock has been at the helm.
The Tigers return just one offensive starter from last year's 6-4 club.
"I think we got a chance to get in the playoffs and that's what I want this group to do," said Braddock, a 1991 Northeast Jones graduate. "Nobody's giving us much of a chance but I want to get in the playoffs with this group and just continue what we've been doing. Even though we lost a lot of kids, let's continue. 'Cause we got some good players, but they just haven't played. They're inexperienced.
With a youthful group, seniors such as Tyreece Hudson will be invaluable for Northeast Jones this season.
"The biggest challenge is, every year we get smaller and smaller," Hudson said. "But we never get off our task. We always work hard, come out here and do what we have to do. I never lose trust and faith in my team."
"Here's a guy who's done it on Friday night," Braddock said. "[Hudson]'s been out there, he's played. He's done it in practice. He's done it for four years. He's a great leader because he leads by example."
Hudson captains the defense, playing outside linebacker and safety. Last season, Hudson led the Tigers with 8.5 sacks and ranked second on the team with 86 tackles.
"He's got a great motor," Braddock said. "I mean, his motor runs from the time he walks through that gate or on that game field. He's a tremendous player, a lot of speed. Very strong kid for his size. Just having him back will be a tremendous asset to us."
Northeast Jones football has been a family tradition for Hudson. His cousin David Combass was a member of the Tigers' lone state championship team in 1996.
Hudson has goals of playing for his own state title and at the next level.
"I'd love to play football after high school," Hudson said. "It's a dream of mine. But it's not just going to play football, it's going to get a degree and make sure I stay smart in everything I do."