On Your Side Investigation: Are you being tracked?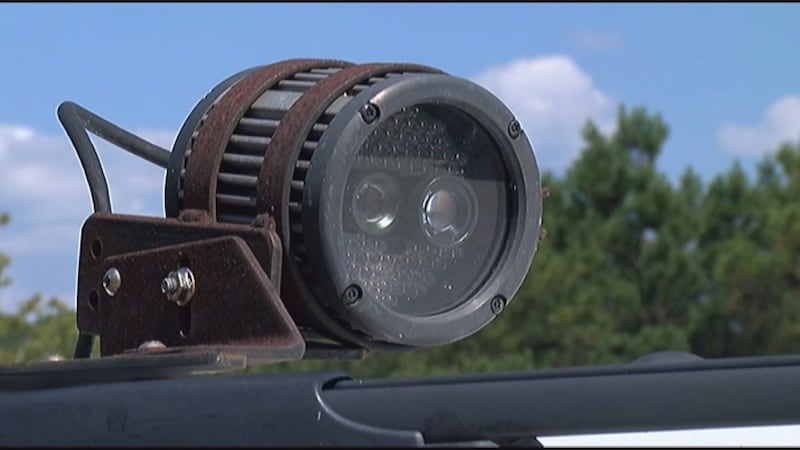 Published: Feb. 22, 2017 at 1:11 AM CST
|
Updated: Jun. 5, 2018 at 11:26 AM CDT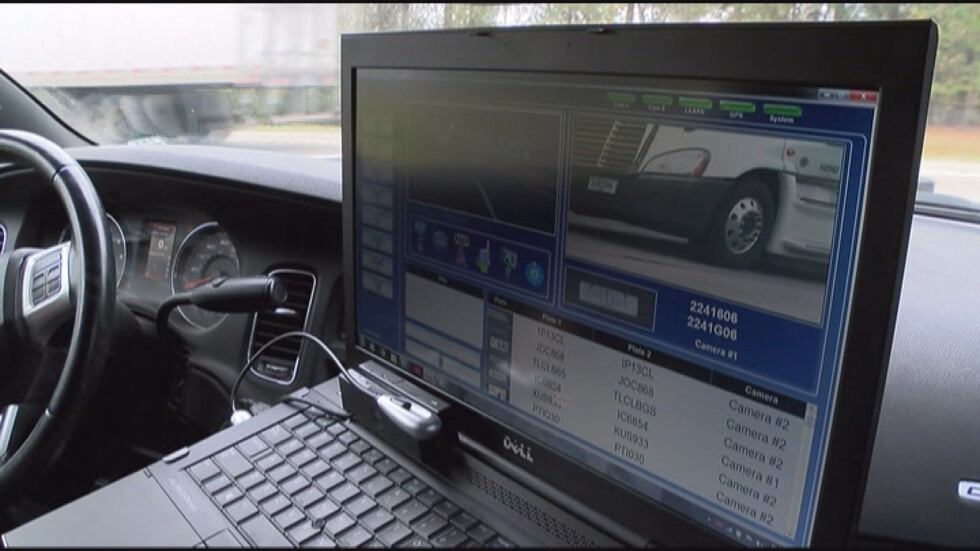 PINE BELT (WDAM) - Big brother or an investigative tool?
Tens of thousands of automated license plate readers are snapping photos of plates right now across the country. The technology is also here in the Pine Belt and across Mississippi. The automated tool uses small, high-speed cameras to photograph thousands of plates per minute.
According to the American Civil Liberties Union, the information captured by the readers – including the license plate number, and the date, time and location of every scan – is being collected and sometimes pooled into regional sharing systems. As a result, enormous databases of innocent motorists' location information are growing rapidly. This information is often retained for years or even indefinitely, with few or no restrictions to protect privacy rights.
Federal funding is now available to many law enforcement agencies to purchase these tools and in return, share the data with the government. That is the case in Hattiesburg, where the police department just used a $40,000 grant from the state to purchase a small trailer with two cameras mounted on its side.
Hattiesburg Public Information Officer Lt. Jon Traxler said the technology is easy to understand. The reader scans license plates as they pass. If the license plate is listed as wanted, for something like an amber alert, stolen vehicle or other incident, the reader will automatically send that information to the corresponding agencies to take action.
While the trailer is not in use yet, Traxler said all data collected will go directly to the Mississippi Department of Public Safety's Office of Homeland Security. Traxler said no data will be stored at the department. "If we want information, we will have to make a written request to Homeland Security for it," he said.

But, the American Civil Liberties Union explained that may not be the case for all law enforcement agencies in the state. Blake Feldman, the advocacy coordinator for the Criminal Justice Reform at the ACLU of Mississippi, said the main problem is the lack of access the public has to how this technology is being used.

WDAM 7 News asked Feldman if there is a way for officers to track you, which he replied yes. When we asked if that is being monitored, he said "no, I'm certain it's not."

Feldman said the two issues are access and retention. The questions: Who has access to the data that is collected? And how long that data is being kept for?

WDAM 7 News submitted over 10 public records requests to local and state agencies to determine how many plate readers are used throughout Mississippi and how long the data is being kept for.
This is what we found:
Mississippi Department of Public Safety's Office of Homeland Security: 19 plate readers, fixed locations across the state.
Mississippi Highway Patrol: 3 mobile plate readers
Jones County Sheriff's Office: 4 plate readers
Lamar County Sheriff's Office: 2 plate readers
ACCESS
Through the public records requests, it is not clear who has access to the data and were it is stored. The Highway Patrol, Lamar County and Jones County Sheriff's Offices all turned down requests for interviews about how they use this technology. During a phone call, Lamar County Sheriff Danny Rigel even told WDAM 7 News he "didn't want to say the wrong thing."
Traxler with Hattiesburg police said when the reader is used through his department, no data will be sent there. Traxler said all data will go directly to the Office of Homeland Security through its computer system.
"The deputy who's dating the pastor's daughter in a small town can't just go and type in her licenses plate and figure out where it's been," Feldman said. "It should only be limited to the hit list or an administrator. It's not just the access, it's the length of time for retention."
RETENTION
Across the country, the amount of time different agencies keep this data varies from hours to days to years. In Minnesota, the State Patrol has data roll off the system in 48 hours. In New Jersey, that data is kept for five years.
WDAM 7 News asked about retention policy when submitting the records requests to local and state agencies.
This is what we found from the agencies that responded:
Mississippi Department of Public Safety's Office of Homeland Security: Purges system in 180 days
Mississippi Highway Patrol: Follows Department of Public Safety's policy
Jones County Sheriff's Office: Rolls of system in 30 days, if no criminal charges are pending
Lamar County Sheriff's Office: No retention policy
The ACLU said many of these periods are too long, but to have no policy is startling.
"The information has to be categorized, so if I drive by and there are no hits – why is that retained?" asked Feldman. "That should be purged very quickly."
According to the National Conference of State Legislatures, 12 states have laws specific to license plate readers, with some limiting the amount of time the data can be stored. Mississippi is not one of them.
"There's memorandums of understanding throughout all law enforcement agencies in Mississippi, so it's everywhere," Feldman said. "Any officer who can type those few characters has access."
It is not just funding for physical plate readers and computing systems for patrol cars. At the Feb. 6 Board of Supervisors meeting, approval was given to the Lamar County Sheriff's Office to pay yearly Learn Commercial Data Subscription renewal to Vigilant Solutions in the amount of $5,190.
Vigilant Solutions is a technology company that sells license plate readers, facial recognition and other surveillance tools. According to the company's YouTube page, its database shared throughout the country can help "find associates of known criminal vehicles, survey a location to find which vehicles frequent a certain area or quickly determine a list of best known locations of a vehicle based on historical knowledge."
The company's website states, "the giant pools of data that can be accessed anytime is invaluable."
Traxler said as technology evolves, their tools to fight crime needs to as well.
"At the end of the day, our job is to protect our citizens," Traxler said. "Any type of tool we can find to stop the criminals, catch the criminals, we will use."
The University of Southern Mississippi's Parking Enforcement uses the license plate readers on its campus vehicles.
WDAM 7 News requested an interview with the head of the department, but the department could not fill the request for the next three or four weeks.
"America exists because people did care," Feldman said. "You have to care about government control and big government, especially in the 21st century with big data just having control of the communities."