Fairley Trial Day 5: Defense rests with 3 more witnesses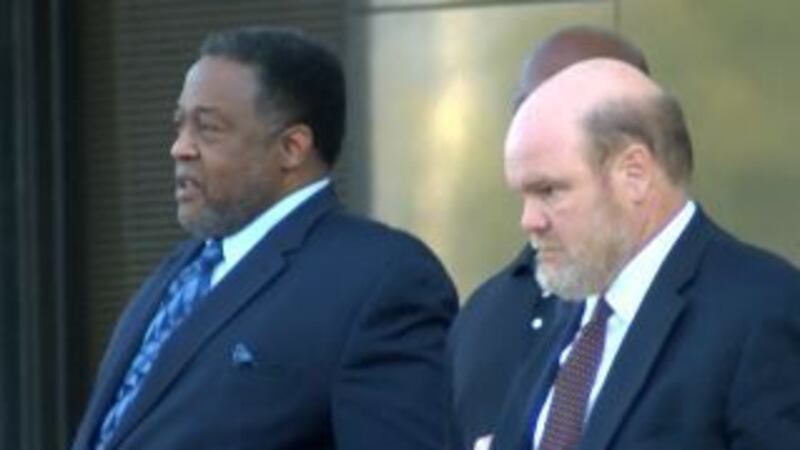 Published: Sep. 10, 2016 at 6:03 PM CDT
|
Updated: Feb. 26, 2018 at 4:25 PM CST
HATTIESBURG, MS (WDAM) - The defense for Hub City pastor Kenneth Fairley rested Saturday at 1:42 p.m. after calling a tenth and final witness.
Beginning at 9 a.m. Saturday, the fifth day of the trial began, with the defense originally claiming to call five more witnesses Saturday in addition to the seven from Friday.
Bobbitt Recalled:
Friday's fourth witness, Mt. Carmel church member and Fairley employee Gabriel Bobbitt, was recalled to the stand for further questioning. His testimony changed slightly from Friday, while swiveling in his chair and rocking from side to side during the cross examination.
The government brought up that Bobbitt's wife, Sharon Fairley Bobbitt, operated a business out of the rehabbed home called "Anointed Hands." Bobbitt claimed this happened in 2013 but, Secretary of State records show her signature in June 2011.
Eighth Witness: 
The defense called as its eight witness Clarence Williams. Williams was questioned about contracts with Hattiesburg, though most of the questioning appeared to be used to muddy the water by the defense by circling around outside time frames.
The government was part of the impeachment of Williams, citing issues with Housing and Urban Development office as to the reason for his resignation from another city.
Ninth Witness:
Hattiesburg Mayor Johnny DuPree was called by the defense as the ninth witness, acting as more of a character witness for Fairley. DuPree testified that Fairley and have a history extending to the 7th grade, and claimed to be as close to the man "as you can be without being blood," and an agreement was made with Fairley to do their part to better the living of people in their own city.  DuPree testified that he was never told Fairley was stealing money and that he did not find out until the indictment.
During his testimony, DuPree also said he at one time owned the house at 127 E. 5th Street and he sold it to Mt. Carmel, saying the last time he paid a mortgage or taxes on the property was roughly, 10, 11 or maybe nine years ago."
Tenth Witness:
Current resident of 202 South Street Rinamae Anderson was called as the defense's tenth and final witness.
The government then called a rebuttal witness, Office of Housing and Urban Development employee Donnetta McAdoo out of the Jackson office. She testified to meetings she had with Fairley, as well as the condition of the home when she saw it.
Noteworthy spectators for Saturday included Eddie Holloway, dean of students at the University of Southern Mississippi, and the mayor's wife Johniece Dupree.
Court dismissed at roughly 3:30 p.m and will resume Monday at 9 a.m. for closing arguments and jury directions.