MS native begins journey to Olympics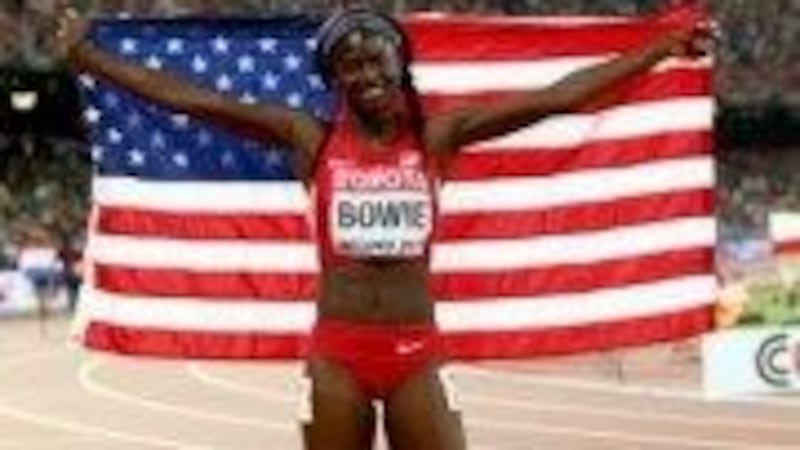 Published: Jul. 14, 2016 at 10:56 PM CDT
|
Updated: Jul. 14, 2016 at 11:06 PM CDT
MISSISSIPPI (WDAM) - Mississippi native, Tori Bowie, claimed her spot in the Olympic games when she placed in the 100 meter race and then won the 200 meter race in Oregon on Sunday.
Bowie's journey to the Olympic track team at the age of 25, and Rio soon to come, started at Pisgah High School in Sand Hill, Mississippi.
As soon as you walk in the school, sports achievements greet you, many of them with Bowie's name and face assigned to them.
"We're just so proud," Pisgah High School Secretary Julie Crockett said.
Crockett said Bowie is a great athlete, but she can speak more on the kind of person she is because she is Bowie's godmother.
"She was just a regular kid, always been happy, always got a smile," Crockett said.
Crockett said when she was Bowie's school bus driver, she quickly noticed her humble but strong spirit.
"She knows what she wants and she intends to get that," Crockett said.
Bowie's godmother recalled her being open to correction, and welcoming any guidance. She gave Bowie plenty of advice along the way, but Crockett said she cannot take any credit for who she is.
"I thank her grandmother. She played a huge role, and she will tell you today that's the most important woman there is," Crockett said.
Crockett said Bowie and her family are a team, both in life and in sports.
"My main memory is of the basketball team, it was Tori and her cousins, they were the starting five," Crockett said.
In 2005, the high school hired a new head basketball coach, Angela Reynolds. Reynolds said she stepped into Pisah High School's gym and found Bowie excelling on the court.
"She would get steals, score, some of the teams wouldn't even make it passed half court," Reynolds said.
Reynolds, in awe of Bowie's speed and the dominating team, turned her players into the school's first track team.
Even with no track to train on, the team won state its first year and also the year after.
Bowie even set long jump records. She was led on an athletic journey from her first love of basketball, to track and long jump, to her former USM Track and Field Coach Kevin Stephen.
"I would say (she) was the most decorated athlete period in Southern Miss history to this point. She won multiple conference championships for us," Stephen said. "She, of course, was six-time All American and she won two national championships for us. First NCAA champion for the University of Southern Mississippi."
With that type of work and athletic dedication, Stephen said he has no doubt Bowie will take the gold medal.
"I'm on the record of saying I think she will be the 200 meter champion in the Olympics. I really feel like her natural talent lends itself to winning an excellent 200," Stephen said.
Whatever happens once she crosses the finish line, the folks back in Sand Hill believe she has already left a lasting footprint back home.
Principal of Pisgah High School Craig Yates said Bowie inspires the kids of the school to believe even though they are from a small school they can go do great things.
Bowie will compete in the 100 meter on Aug. 12 and the 13. The 200 meter will be Aug. 15, 16, and 17.