Bigfoot hunters gather in Hattiesburg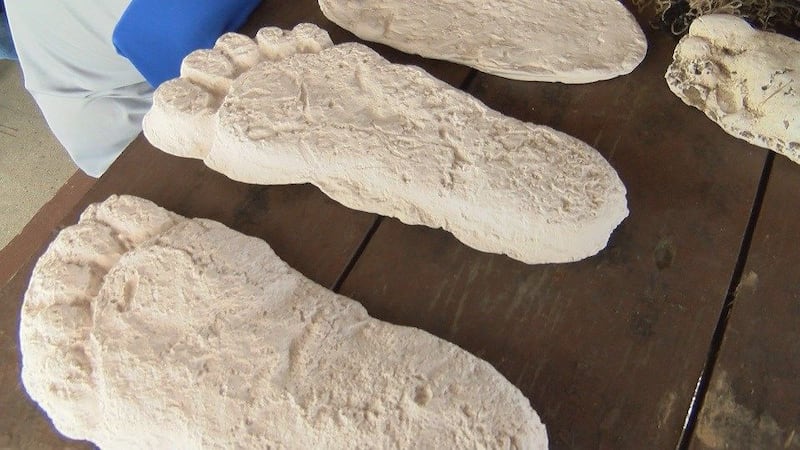 Published: Jun. 4, 2016 at 10:46 PM CDT
|
Updated: Sep. 14, 2016 at 9:43 PM CDT
HATTIESBURG, MS (WDAM) - Some people think Bigfoot is a myth, but people who attended the 10th annual Down South Bigfoot Rally said they have seen the creature face to face.
Don McDonald works for the Gulf Coast Bigfoot research organization and hosted the event at the Paul B. Johnson Park.
For 20 years, McDonald has tried to hunt down what he calls Bigfoot.
"It was a huge animal, but it just sat there and looked at us and was swaying back and forth," McDonald said.
However, he's hasn't had any luck yet and said his main motivation in looking for Bigfoot is to help people who claim to have problems with the creature.
"It has to be a nuisance animal that's coming up and scaring people, beating on their houses, killing their dogs their live stock," McDonald said. "We know people who have lost their cows."
McDonald hosts this event every year to educate people and hear their stories about running into Bigfoot.
"I've had several encounters," said attendee Joey Hawkins. "I had one rush me once when I was sitting on a fence inside the field."
During the rally, McDonald showed what he called evidence of Bigfoot tracks, videos and recording of the creature's high pitched whistle.
He also had a map that showed all the places that Bigfoot was located in Mississippi.
"Another good hot spot area here is southwest Meridian and south of Forrest," McDonald said.
This passion for finding Bigfoot caught the attention of TV channel Destination America and in the fall McDonald will appear on the show "Killing Bigfoot."
When asked if he is worried about what people will think of him, McDonald just shrugged his shoulders.
"I've been told I'm on drugs. I've been told I'm bat crap crazy, but I want to help these people with encounters," McDonald said.
McDonald said he will continue to search and hunt for Bigfoot until he can prove the creature is real.