Sheriff: Jones County trio suspected of arson, fraud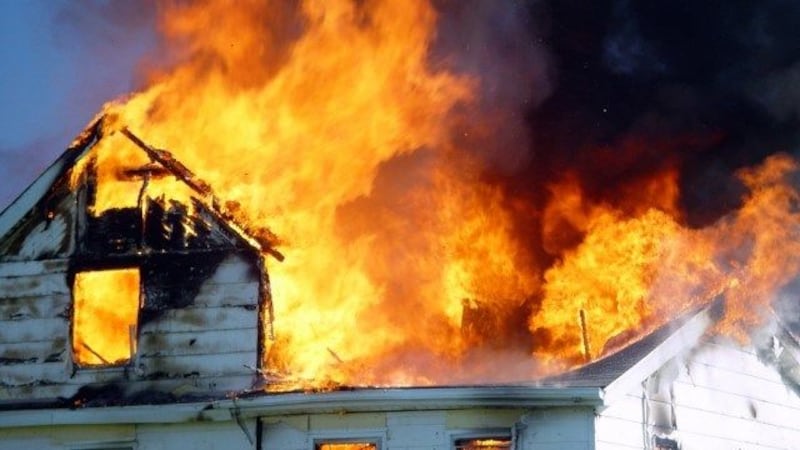 Published: May. 10, 2016 at 3:21 PM CDT
|
Updated: May. 10, 2016 at 7:49 PM CDT
JONES COUNTY, MS (WDAM) - A fully engulfed house fire back in January has now been determined an arson and fraud case.
The residence belonging to Samuel Taylor and Justin Taylor was heavily damaged in the blaze.
Jones County Sheriff's Fire Investigator Scott Gable investigated the scene where he determined the residence was barely furnished before the fire.
According to a news release issued by the sheriff's department, the insurance policy was owned by Lisa Thornton, Justin's mother.
The insurance company contacted investigators after Thornton submitted a list of items that she claimed were damaged in the fire.
MOBILE USERS: Click here for mugshots of the suspects. 
A search warrant was issued Monday where the contents of that list were located at a business owned by Samuel Taylor and Justin Taylor.
Justin admitted to removing items from his and Samuel's home and moving them to the business address. It was also revealed that Thornton had knowledge of the items being moved, but put them on the list for the insurance company anyway, according to the news release.
Investigators also took sworn statements from witnesses that stated Samuel Taylor admitted to starting the house fire, and that Justin also had knowledge of the plan.
All three suspects were taken into custody Monday where they were charged with arson and fraud.
As the investigation progressed, it was determined that the men had fraudulently charged insurance companies in the past.
Jones County Justice Judge Billie Graham sets bonds for the trio on Tuesday.
Justin Taylor was charged with insurance fraud and arson, and his bond was set at $40,000. Samuel Taylor was also charged with insurance fraud and arson, and his bond was set at $40,000.
Lisa Thornton was charged with insurance fraud and her bond was set at $15,000.