Elected officials take on child abuse, neglect issues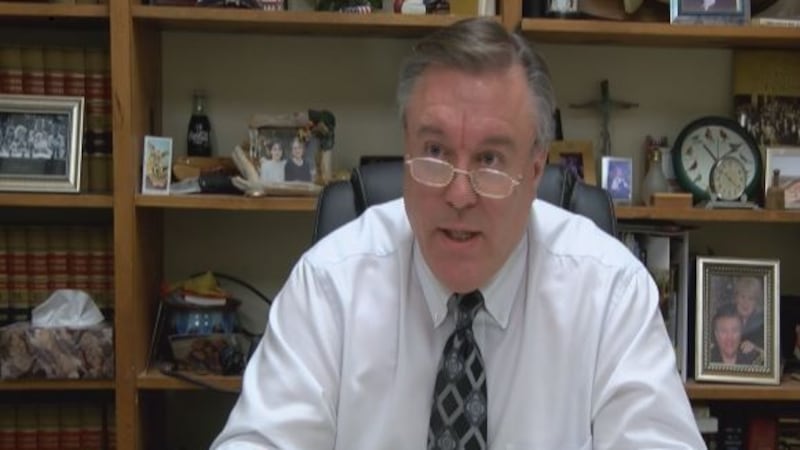 Published: Dec. 2, 2015 at 12:26 AM CST
|
Updated: Feb. 26, 2018 at 4:24 PM CST
MARION COUNTY, MS (WDAM) - Child abuse and neglect cases are tied up in the court systems and are a growing problem across the state.
In the 15th Circuit District, child abuse and neglect cases make up roughly 6 percent of District Attorney Hal Kittrell's case load.
"The number of cases that we handle are about consistent per county," Kittrell said. "I wish it were a problem that we didn't have in this district, I wish it was a problem we didn't have in this world, but unfortunately the abuse, neglect just happens."
Chancery Judge Dawn Beam is working with elected officials and community leaders to reduce the number of children that are victimized, specifically in Marion County.
With that, she has put together a public forum as an avenue for people in the community to get involved, which was held at the Marion County Courthouse Tuesday night.
According to a press release involving Judge Beam's issue, "three Marion County children have died in the past year and a half as a result of suspected abuse and neglect."
"Any effort that we can give to saving those children, giving them a normal childhood is just what we have to do," Kittrell said. "To have a child that is suffering through some neglect or some abuse, I can't even phantom exactly what that does to the psyche of a child."
"We are now to the point in Marion County where we desperately need community support in providing assistance with job placement for parents, tutoring for children, drug and alcohol awareness and prevention for young people, along with adequate housing, and the list goes on," Beam said.
According to Kittrell, the number of cases in Marion County is in the upper 30s, and across the district, there is between 65 and 80 active cases that are listed on the court dockets.
"I have got one assistant district attorney in my office who does nothing but prosecute crimes against children, that's what she does, that's all that she does," said Kittrell. "We get involved with law enforcement on that end and even past that to handle the case, but certainly anything that can be done to better the life of children, how can you go wrong with that?"
Kittrell said district wide there is between 65 and 80 active cases on the court docket.
The press release regarding Beam's matter listed that changes were made in the Department of Human Services (DHS) after the first child's death, and the number of children taken into DHS custody increased dramatically.
The release said at the time the first child was critically injured, about 30 Marion County children were in DHS custody as a result of abuse and neglect investigations.
By mid-November, 165 children were in DHS custody.
Beam said that over the past 17 months, her court has worked with DHS to increase the number of court dates, increase the size of staff and many other improvements.
Kittrell and his team are continuing to investigate every case that is handed over to their department to the fullest extent.
"These cases are no easy task, they take time, they are a labor of love, but I can assure to you, any case that comes to my office and my staff, will be investigated to the fullest extent," Kittrell said. "It takes a lot to make a felony case out of some of them, but we absolutely peruse every case that is given to us and we strive for a conviction to the fullest extent."
Kittrell said that one of the worst things he sees in his job as district attorney is the crimes involving abuse and neglect against children and that it is sickening.
"You don't harm a child, you don't take their innocence, and that's what happening and a person that does that doesn't deserve to walk among us, he needs to be in prison, and that's the efforts we are going to take," Kittrell said.