Equity crowdfunding now allowed in Mississippi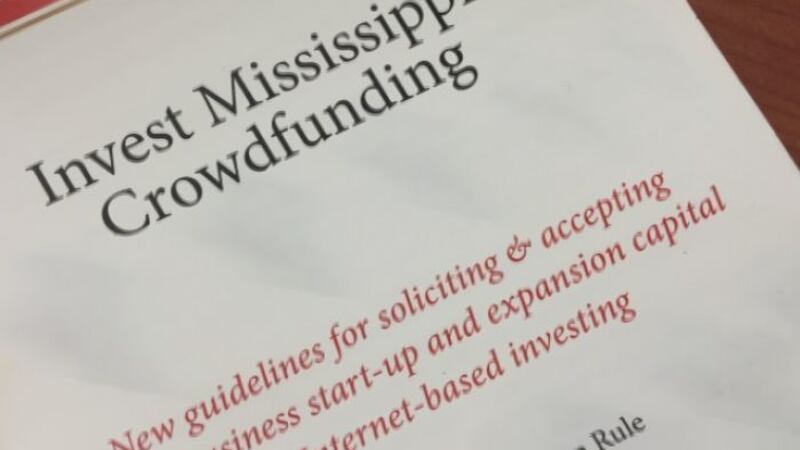 Published: Apr. 23, 2015 at 11:24 PM CDT
LAUREL, MS (WDAM) - Starting a business in Mississippi has just become a little easier thanks to Secretary of State Delbert Hosemann.
The Secretary of State's Office recently adopted administrative rules to allow equity crowdfunding in Mississippi. Small businesses in the state will soon be able to raise money over the Internet to help start their companies. Unlike donation crowdfunding where a person or a business collects donations, equity crowdfunding is a way for businesses to raise capital by accepting investments of small monetary amounts from multiple people.
"About two years ago the federal government came into play and said, 'We're going to create the JOBS Act and we're going to allow Internet financing,' and the Securities and Exchange Commission is to write the regulations, they never have so Mississippi's not waiting anymore, we're starting crowdfunding ourselves," said Hosemann.
Hosemann said there's a zero filing fee to start the internet financing. Once a start-up company completes the online registration, a person may invest in a business in return for equity, or partial ownership. The percentage of equity the investor receives depends on the amount of the investment.
"Many Mississippians don't qualify to start a business loan, they can't get a loan from a bank now," said Hosemann. "Those regulations have choked the abilities for Mississippians to create wealth and create jobs by getting a loan to start a small business. I want people to go and be able to start their own business. In Mississippi I think we've got a lot of great opportunities, I can't even envision all of what they'll be, but they'll be a lot."
Starting May 24, Hosemann said Mississippians will be able to registers to raise investment capital via the Internet.
"Many of these businesses will fail, we're not saying that they won't fail, businesses fail every day, but some of them are going to be successful that never had the chance to do that," said Hosemann. "Individuals that did not have individual wealth when they started will now have a chance to live their dream and that's the most important thing, there are a lot of great ideas."
For more information on Invest Mississippi Crowdfunding contact the Mississippi Secretary of State's Office Securities Division at 601-359-1334.
Copyright 2015 WDAM. All rights reserved.