Investigation: Hattiesburg taxpayers fund liquor, jewelry, and gifts
Published: Mar. 12, 2015 at 9:00 PM CDT
|
Updated: Feb. 26, 2018 at 4:23 PM CST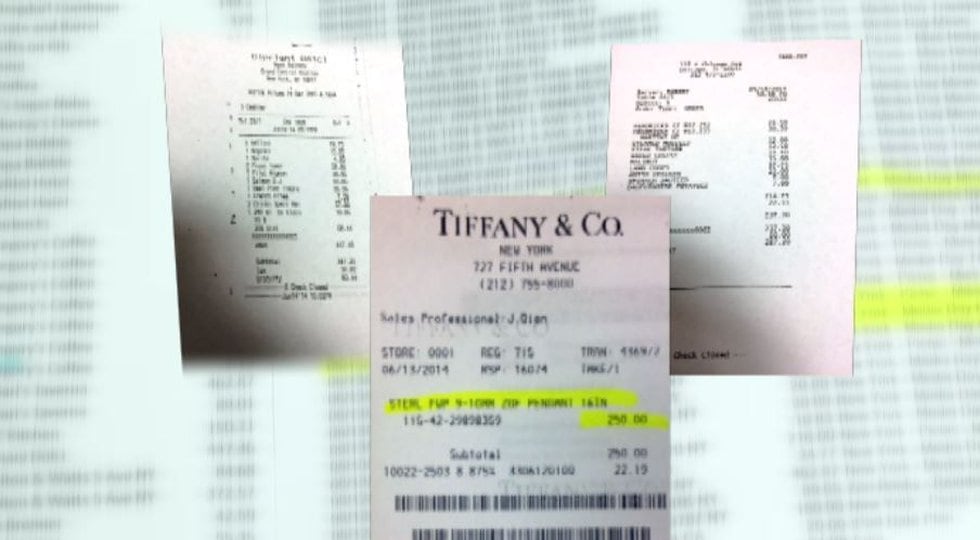 HATTIESBURG, MS (WDAM) - It's a tax you pay when you eat at a restaurant or stay at a hotel in Hattiesburg.
At two percent, it generates millions of dollars for the convention center all in the name of tourism.
Seven on your side investigated just how that money is spent.
Residents have paid a tax on food, beverages and hotels in Hattiesburg since the early 90s, bringing millions of dollars of revenue to the city.
The additional two percent tax was imposed as a way to generate revenue for a committee that would use the money in ways to increase tourism, promote the city, and ultimately increase revenue for local businesses.
According to the organization's website, the Hattiesburg Convention Commission was created to "construct and operate a convention center and other tourism-related facilities for the purpose of growing the value of tourism to Hattiesburg's economy."
Convention commission officials claim that through their organization millions of dollars are contributed to the local economy each year.
Hattiesburg Tourism Commission Executive Director Rick Taylor said the operation requires a lot of spending to pull in the millions of dollars for the city.
Records show that the center's employees are spending more money than it makes. Annually, the organization collects an estimated $4.4 million in taxes to keep its doors open.
"We know that we don't do things in what might be seen as a typical manner, but our results aren't typical," Taylor said.
In 2014 the Hattiesburg Convention Commission accumulated more than $1.8 million in revenue on its own accord, but that amount isn't enough to cover the almost $3.3 million payroll.
Two years of credit card receipts reveal that convention commission employees eat at high end restaurants in major cities. Purchases also show top of the line jewelry in New York, as well as expensive bags, while taxpayers help pay the tab.
The convention commission does keep receipts on file, but many fail to establish what was purchased or who attended, leaving thousands of dollars unlinked to a clear purpose.
Since itemized receipts were not available, seven on your side reached out to several of those restaurants.
The Ralph Lauren Restaurant in Chicago supplied an itemized receipt for a $287 dinner employees purchased. Three convention managers, including Taylor, ate $48 lamb chops, $35 halibut, and ordered four Hendricks martinis, adding an additional $55 to the bill.
Credit card records show a second Chicago dinner cost taxpayers $726. That meal included $146 in liquor and three steaks at $51 apiece.
Taylor's four-star hotel for the trip was almost $2,000 for five nights, including $6.82 bottles of water from the mini bar, according to receipts.
Each year employees travel to New York City as part of a Miss Hospitality prize package, Seven on your side calculated that the trip cost taxpayers more than $16,000 in 2014 and almost $15,000 in 2013.
According to Taylor, the trip is part of an experience to promote the Hub City and provide "something you can't find in Hattiesburg."
Taylor said that clothing from Saks Fifth Avenue and Tiffany & Co.'s jewelry were purchased on the trips as part of the pageant winners' prize package.
Receipts document that 2013's Miss Hospitality received over $750 worth of jewelry from Tiffany & Co.
When Taylor was asked why he didn't purchase jewelry from a local business for less money he said, "We do that, but this is what we inherited from the state legislature when they started this pageant in the 1940's."
Credit card records also show that additional Tiffany & Co.'s jewelry for $525 was purchased online a few weeks before Christmas in Dec. 2013.
In our interview, Taylor indicated that the online purchase would be given to the next Miss Hospitality winner.
However, a receipt from 2014 shows that year's winner received over $600 worth of jewelry from Tiffany & Co. while in New York.
Over 15 months later, Taylor confirmed the bracelet has not been given to anyone, despite another winner being chosen, and another trip to Tiffany & Co. in New York City.
Hattiesburg Tourism Board Commissioner Marshall Bell said he was previously unaware of the extra bracelet, until it was brought to his attention by Taylor. This happened after seven on your side started its investigation.
"He [Taylor] mentioned this in this meeting," Bell said. "Everything you're talking about here, he's been to us last week, after you presented it to him."
Taylor's wife and son also went on the New York trip. Taylor bought both his wife and son plane tickets with points from an American Express credit card paid with taxpayer money, totaling around $609.98 worth of points.
The American Express card is used for purchases by the Hattiesburg Tourism Commission, and according to Taylor, the card is in his name.
"The contract I have and the relationship I have with the board when we established that in the 1990's was that in order for Visit Hattiesburg to get a credit card it had to be under my credit record, and they said 'you can have the points.," Taylor said.
Bell said that the arrangement has never really been looked at, and the arrangement allows an employee to use points accumulated by spending taxpayer money for personal use.
"You've got to be careful about spending other people's money," Bell said. "[It's] other people's money, not your money."
Taylor also bought four Tumi slim zip-top crossbody bags while in New York in June 2014.
According to receipts, these slim zip-top crossbody bags cost $468.
Records show they were purchased for Miss Hospitality Board Members, but it has been over 6 months later, none of the bags have been gifted, and they plan to use them in 2015.
"We're committed to providing quality not only to our volunteers but expressing to them by the way that we conduct ourselves that this is quality and this is what Hattiesburg should aspire to," Taylor said. "They should aspire to quality."
Seven on your side questioned why purchases weren't made in the Hattiesburg area.
Taylor said the quality he promotes isn't fulfilled by the Hattiesburg community.
"It just means there are certain things that aren't found in Hattiesburg," Taylor said.
"Lights Jewelry in Hattiesburg can probably have it (purchased items), Paris Jewelers too," said Bell.
This type of spending is needed to keep the convention center ahead of the curve, according to Taylor.
Hattiesburg City Council President Kim Bradley said even if the purchases are legitimate, when it comes to taxpayer money, there needs to be reservations.
"We have quality businesses here that can carry that same type of product, that same type of item," Bradley said. "Taxpayer dollars need to stay in Hattiesburg."
During the 2014 New York trip, taxpayers helped pay for high priced hotels, alcohol, and food.
Taylor and company dined at Cipriani Dolci. According to a Zagat review, the restaurant's "food and signature Bellini's (drink) warm the heart and empty the wallet" each at $15.95.
In addition to several other drinks, the liquor on this single ticket totaled $106.65.The group also ordered filet mignon, salmon and veal, bringing the total up to $447.46 for five people.
According to convention center records, those five people include Taylor, two other employees, Miss Hospitality, and Taylor's wife, who he claimed was "in her role as Miss Hospitality volunteer chaperone."
Although the Tourism Commission Board regulates some of the spending policies, Bell indicated seeing a breakdown of expenses isn't a common practice.
"We never see expenses of this nature, we only see a total, we don't see a breakdown," said Bell.
The Hattiesburg City Council approves the convention commission's budget, but Bradley said he was unaware of the detailed expenses.
"I believe that we owe the taxpayers, the people that are paying the ticket, an explanation," he said.
"I think what you gauge it is the quality of what we are receiving. I don't think we can go find somebody in the private sector who has his abilities to come in and do what he does," Bradley said.
Hattiesburg City Council President Kim Bradley said Taylor's salary is very well deserved.
The Convention/Tourism Commission budget consists of a hefty salary for the executive director position. Taylor is budgeted to make $212,000 for the 2015 fiscal year.
Not only is this higher than the $122,160 that the governor of Mississippi makes annually, but Taylor also makes more than his counter parts; such as, the Mississippi Coast Coliseum and Convention Center Executive Director Bill Holmes, ($140,000), Mobile, Alabama ($123,700 FYE-2012), and Knoxville, Tennessee ($116,783 FYE-2013).
To view credit card statements and itemized receipts from FYE 2013 and FYE 2014 click here.