On this day in history - September 19th, 1976
Published: Sep. 19, 2014 at 10:49 AM CDT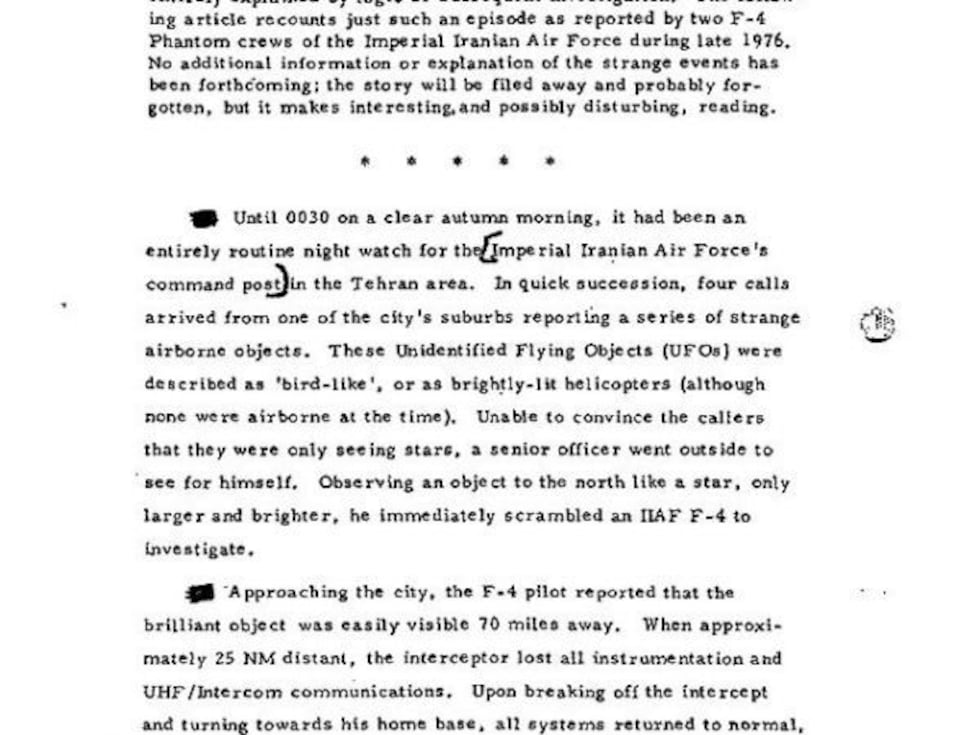 HATTIESBURG, MS (WDAM) - On this day in history - September 19th, 1976 - the 1976 Tehran UFO incident. Early that morning, two F-4 Phantom II jets belonging to the Imperial Iranian Air Force were dispatched to intercept what people on the ground of Iran's capitol reported as "an object similar to a star, but much brighter."
One of the pilots said he could observe the object up to 70 miles away. When the Phantom approached the UFO, the jet lost all of its instrumentation, forcing the pilot to break off his interception and head back to base. After breaking off, the plane's instrumentation resumed.
Iran scrambled a second F-4, this time maintaining its distance. This F-4 was able to secure a radar lock on the UFO. At one point the UFO "launched" an object at the Iranian fighter, and the pilot responded by attempting to fire a Sidewinder missile at the object. His plane lost all instrumentation, weapons control and communication when he armed the missile. The pilot attempted to eject, but even his mechanical ejection seat would not respond.
This incident is notable because of the amount of evidence kept on the events involving the UFO. It generated a Defense Intelligence Agency report four pages long sent to the White House, the Joint Chiefs of Staff, the NSA and the CIA.