William Winter speaks to Pine Belt 360 on education, racial reconciliation
Published: Jan. 20, 2014 at 9:35 PM CST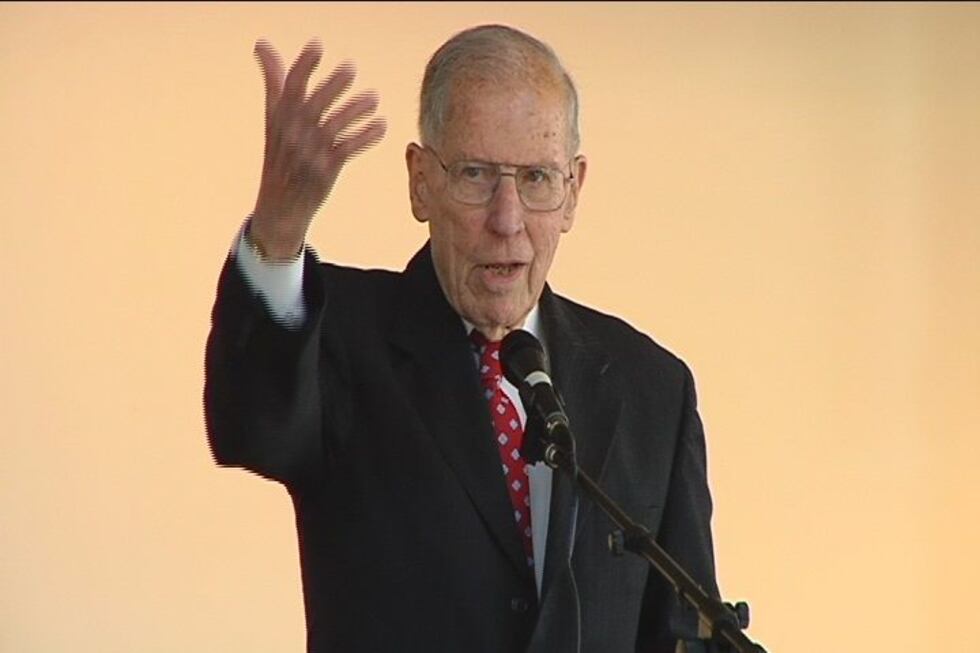 HATTIESBURG, MS (WDAM) - While legislators were meeting in Jackson Monday morning to debate teacher pay raises, community leaders met here in the Hub City where former governor William Winter spoke on the links between education and racial reconciliation in our state.
"Part of the process of course is the unifying of our communities," said Winter.
Leaders gathered at the annual Pine Belt 360 Leadership Luncheon, and executive director Van Jones said there is no better time than now to discuss the future of our public schools.
"Education is one of the most pressing issues and needs at this time with all the news things coming down the pipe," said Jones. "It's imperative that we all partner and become teams around that pressing issue."
Winter's most pressing point was the need for an education system that nurtures all students for success- regardless of race or socioeconomic status.
"Make sure that nobody gets left out," he said. "That every child in this state has access to an education that will make them competitive in their lives."
Several bills regarding education will be presented this legislative session, and Winter said his hopes for a few recurring bills remain the same.
"My hopes as they always have been has been to fully fund MAEP and to make sure that the teachers that we have are adequately rewarded," said Winter. "Teaching, I think, is the highest profession there is, and we turn over our children to people. We want to be sure that they will produce the kind of citizens that we want our children to be, and we have to pay people adequately to go in to that profession."
Aside from the political process to improve Mississippi schools, the former governor and education advocate said it starts on an intimate level.
"The responsibility really starts in the home where mothers and fathers teach their children from their earliest age to be responsible citizens," he said.
Winter reminded the community leaders in Monday's crowd that is also their responsibility to work toward a strong public school system for the community.
"We can't have a good community unless we all come together, have respect for each other, and treat each other with dignity," he said. "We do have this rich mixture of races, and we need to have everyone as productive as possible."
Copyright 2014 WDAM. All rights reserved.