Pine Belt residents join "Hobby Lobby Appreciation Day"
Published: Jan. 5, 2013 at 10:22 PM CST
|
Updated: Jan. 5, 2013 at 10:45 PM CST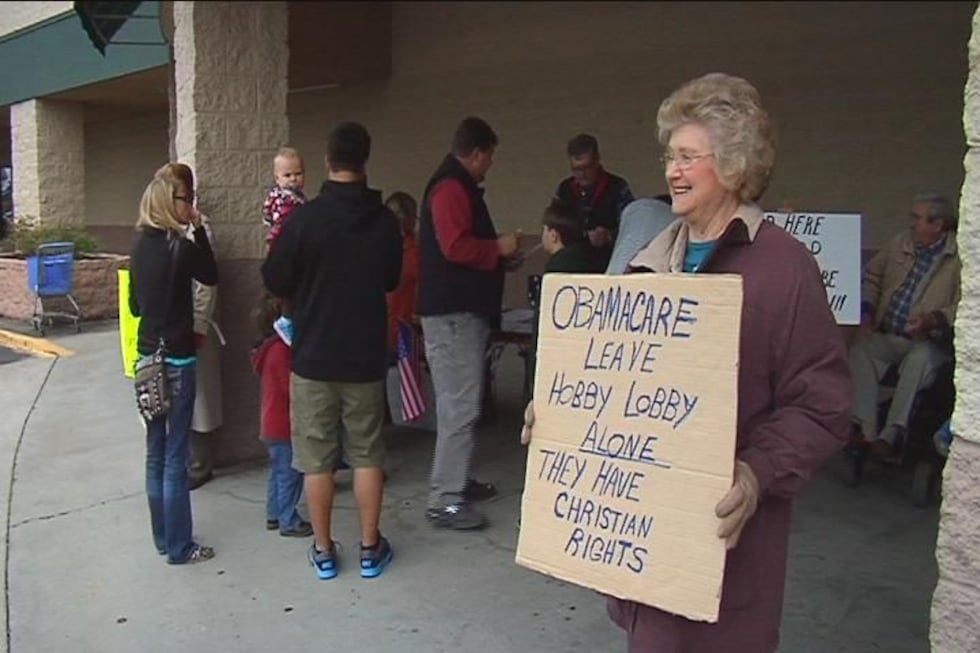 HATTIESBURG, MS (WDAM) - Many Pine Belt residents are showing their support for a national retailer which is facing hefty fines for failing to comply with portions of the Affordable Care Act, also known as Obamacare. Dozens of people gathered at the Hobby Lobby on Highway 98 to take part in national, "Hobby Lobby Appreciation Day."
Supporters are backing company efforts to fight Obamacare in court, because it mandates that companies must offer employee health insurance plans that pay for drugs which could cause abortions.
Company owners say that requirement conflicts with their Christian beliefs.
"Hobby Lobby has every right to stand up for their employees, for their rights to either have the insurance or not have the insurance," said Lewis Garvin, whose group, Freedom Fighters of Mississippi, organized the gathering. "They should not be forced to do it by the government," he said.
"This is the first step toward our religious freedom being taken away from us in our country," said Aquilla King, who supports Hobby Lobby. "And I want to do what I can to help preserve that right for all Americans," she said.
Hobby Lobby's case is pending before the 10th Circuit Court of Appeals.
Copyright 2013 WDAM. All rights reserved.