Cracking your car windows is pointless in the heat
Published: Aug. 15, 2012 at 10:14 PM CDT
|
Updated: Aug. 16, 2012 at 1:35 PM CDT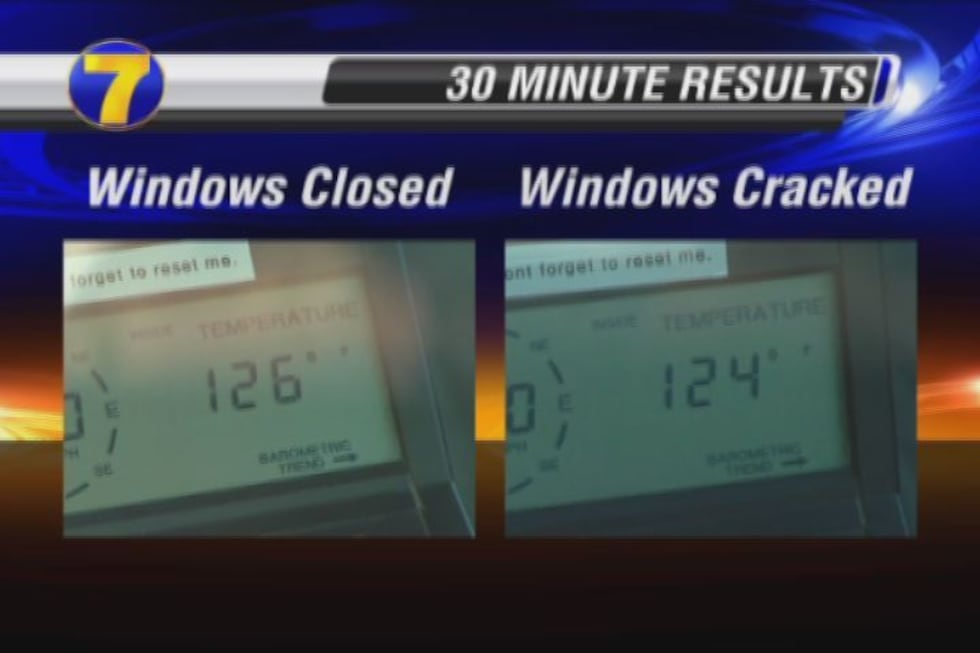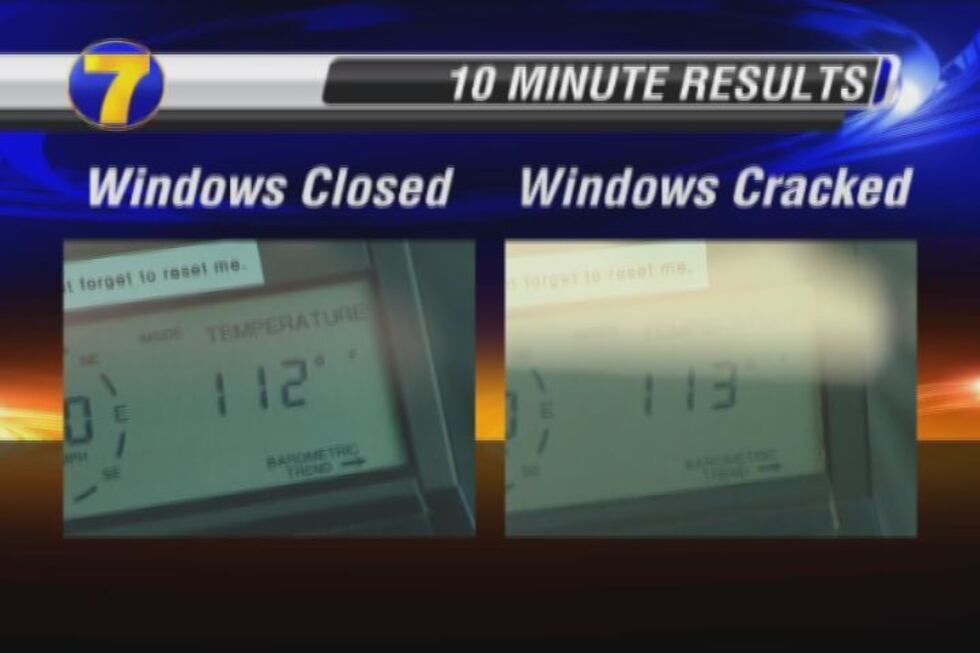 HATTIESBURG, MS (WDAM) - Blistering heat has swept the nation this summer. This heat, combined with poor judgment, has shown to be a killer. The first week of August, eight children died nationwide from heat stroke, the most recorded in one week's time.
"A core temperature of 100 degrees is considered hyperthermia. Over 104, if they have any confusion or not, we call that heat stroke. That's just a life threatening emergency," explained Dr. Daniel Holland, ER doctor at Forrest General Hospital.
These deaths weren't from the usual causes though. They were from children being left in vehicles.
"A closed car will rapidly heat up. In 15, 20 minutes, you can be up around 120 degrees," warned Dr. Holland.
Research has shown that more than half of these cases are simply because the parent forgot the child was in the back seat.
"The parents are usually just going to run into the store and quickly grab something. Maybe they get distracted and forget they left the kid in the car," said Dr. Holland.
Of course pets are a concern as well. You've probably seen it. The windows cracked in a car, with a pet inside, as the owner runs into a local store or grocery.
"Even on a 75 degree day, which is pretty cool for Mississippi. On a 75 degree day, 10 minutes is how long it takes for the car to reach 100 degrees on the inside," warned Southern Pines Animal Shelter.
So we decided to do our own research. We got our Davis Weather Station with a built in thermometer, and we put it in a car here at the station. We watched how much temperatures warmed with the windows up, and then again with the windows cracked.
Now take a look at these surprising final results. With the windows closed, the temperature climbed from 95, to 112 degrees in 10 minutes. With the windows cracked they climbed from 95, to 113 degrees.
After 30 minutes, temperatures climbed to 126 degrees with the windows closed, and 124 degrees with the windows cracked.
No noticeable difference in temperature was seen, no matter if the windows were closed or cracked a few inches.
"Environmental factors like this, it's not the same as having a fever. It's an entirely different system. Systems within the body begin to break down rather quickly. Enzyme systems don't work. You get damage to the brain and kidneys," said Dr. Holland.
Now there are a few things you can do to help prevent a disaster like this. One of those is to leave something important in the backseat, like your purse or briefcase, that way you check the backseat before you leave.
Another thing is to leave cars locked. That way children can't get in, and accidentally lock themselves in.
"I would say that your children are the most important thing that you have been entrusted with. You wouldn't leave your wallet or purse sitting on the front seat. Or you computer while you ran into the store, so why would you leave your children," said Dr. Holland. "Take them with you; get them out of the car. Same thing with pets, they suffer the same thing. Get them out of your car."
Copyright 2012 WDAM. All rights reserved.