Three Lamar County businesses busted in prostitution sting
Published: Jul. 5, 2011 at 6:39 PM CDT
|
Updated: Jul. 5, 2011 at 10:22 PM CDT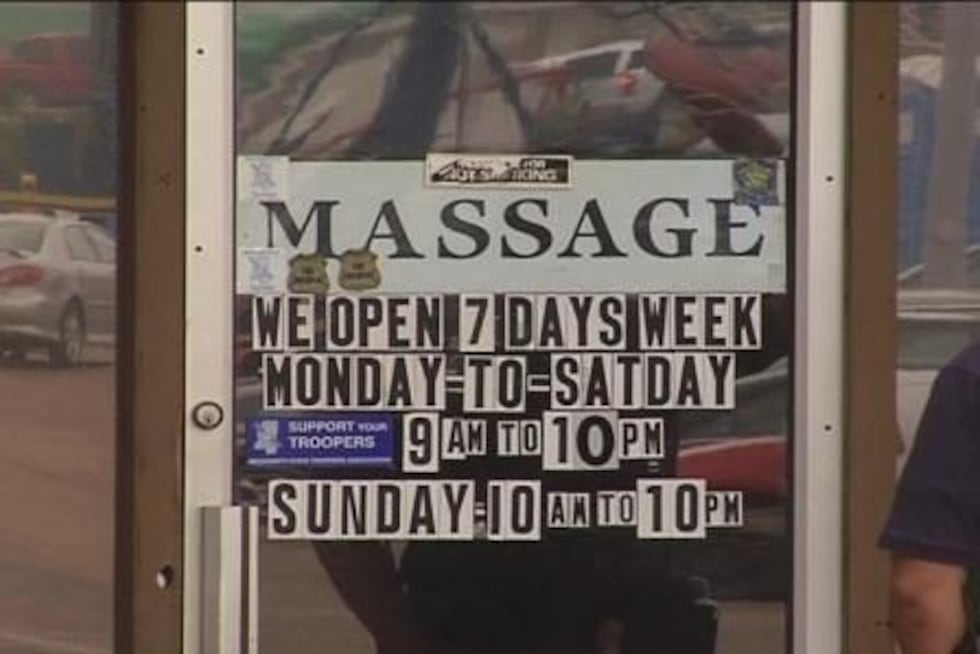 LAMAR COUNTY, MS (WDAM) - An undercover police operation busted three Lamar County businesses Friday on charges of prostitution.
Lamar County Sheriff Danny Rigel said he received numerous complaints from members of the community about alleged prostitution taking place at King Spa on Hardy Street in Hattiesburg, Sun Spa on Lakewood Drive in Hattiesburg, and J. Tannin Spa along Hwy 98 in Hattiesburg.
In total, police arrested seven and seized $6,500. All await their initial appearance in Lamar County Jail.
After a few weeks of surveillance, undercover investigators had enough evidence to arrest three employees at King Spa - Eun Hee Lee, 37; Li Sik Park, 47; and Kwi Son Prange, 61.
At Sun Spa those arrested were - Un Suk Malloy, 54; Chom N. Moran, 62; Chm mi Bradley, 46.
At J. Tannin Spa those arrested were - Choe Kyong Johnston, 56. She was also charged with possession of a controlled substance.
Copyright 2011 WDAM. All rights reserved.