Shelby's 177th Brigade hits the gridiron for "Turkey Bowl" 2023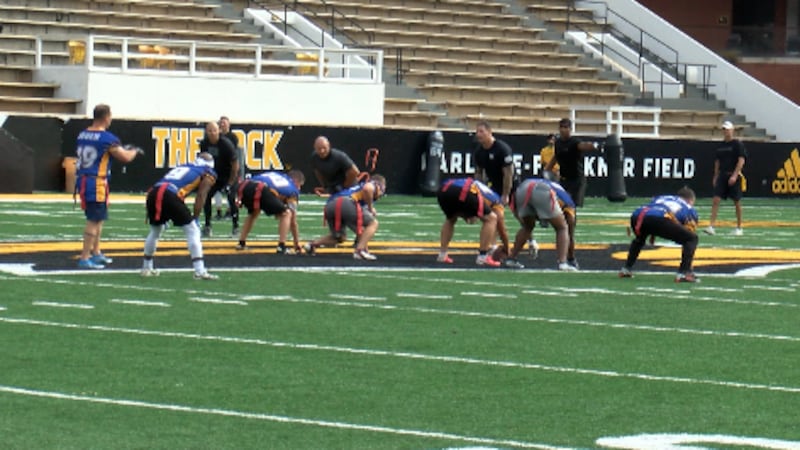 Published: Nov. 17, 2023 at 10:20 PM CST
HATTIESBURG, Miss. (WDAM) - Soldiers from the Army's 177th Armored Brigade at Camp Shelby were at "The Rock" at the University of Southern Mississippi Friday afternoon, participating in a Thanksgiving tradition for their unit.
They played some flag football in a game that's come to be known as the "Turkey Bowl."
It pitted officers against non-commissioned officers and it was all about some friendly competition, before brigade members head out for Thanksgiving activities with their families.
It was an unfortunate day for the officers, however.
They fell to the NCO's 8-0.
Officers have lost the last six "Turkey Bowls."
Want more WDAM 7 news in your inbox? Click here to subscribe to our newsletter.
Copyright 2023 WDAM. All rights reserved.