Red kettles, holiday bellringers hit Hattiesburg streets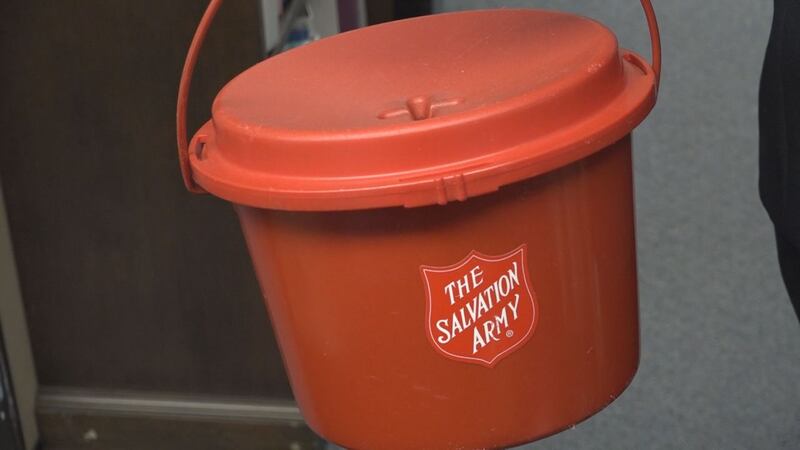 Published: Nov. 17, 2023 at 8:19 PM CST
PINE BELT, Miss. (WDAM) - It's that time of year when he bells of the Salvation Army come to life.
The Hattiesburg Salvation Army has its red kettles out at 14 locations in the leadup to the Christmas season, seeking donations for its buckets.
Hattiesburg Salvation Army Lieutenant Victor Estudiante said the red kettles are essential this time of year, helping the Army cover several needs like supporting the Angel Tree, filling Hub City food pantries and stocking supplies to be used throughout the year.
"We're out here in front of all these stores, just trying to do that for somebody else." he said. "We know that the work we do is going to change lives."
Coming out of last year, the Army was worried about the outcome of the Kettle Campaign, but the organization managed to reach its goal.
Estudiante said an even greater need exists this season.
"We've not only seen an increase in the need, but we've seen an increase in the amount of people that are coming to see what we do, what we offer, and if they can get some help," said Estudiante. "So, this year, we're just needing a little bit more community support."
Gerell Payton has been ringing the bell for 17 years. He said he looks forward to this time of year.
"I have just been loving it ever since, and I look forward to getting out, talking to people, Payton said. "It's just a joy to get out and talk to people."
The Salvation Army still needs volunteers for the red kettles.
For more information, visit here.
Donations also can be made to the Salvation Army online.
Want more WDAM 7 news in your inbox? Click here to subscribe to our newsletter.
Copyright 2023 WDAM. All rights reserved.