Fire safety ratings could impact your home insurance costs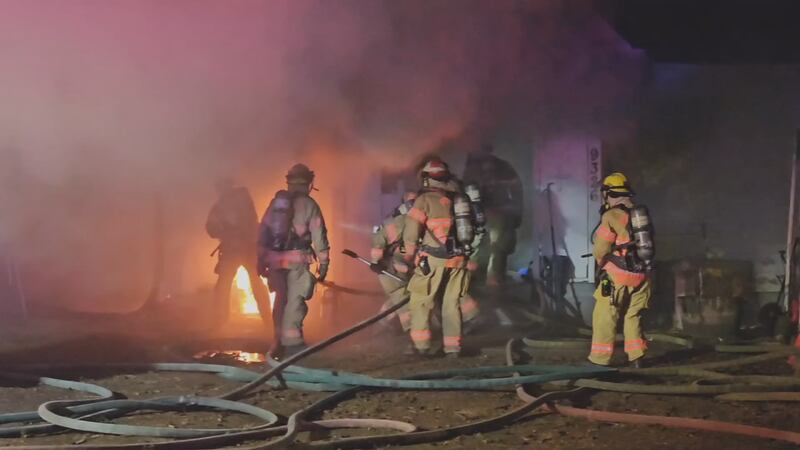 Published: Nov. 17, 2023 at 10:25 PM CST
PINE BELT, Miss. (WDAM) - Insurance services office ratings help determine how safely and efficiently a district handles fire-related emergencies.
The ratings are given on a scale of 1 to 10, with 10 considered "unprotectable."
Across the nation, less than 1 percent of fire departments have a Class 1 rating.
"We're looking at the training the fire departments do," said Stephen Applewhite, GSI manager for the Mississippi Fire Rating Bureau. "We're looking at the equipment they have carried on the truck, their station distribution and how many road miles they're covering."
The rating is based on several factors, including response time, equipment quality and water supply.
"That's the storage capability they have, the amount of hydrants they have in the area and the water that's coming out of those hydrants," Applewhite said.
Departments are always working hard to improve their ratings, mainly because these numbers can raise or lower insurance costs for property owners.
In northeast Jones County, crews recently moved up one rung on the ratings ladder, moving an 8 to a 7.
"A lot of paperwork, but also a lot of training and various other exercises," Jones County Fire Council Public Information Officer Dana Bumgardner said.
Bumgardner said crews even performed a demonstration as part of the rating process.
"We went and got water from a local lake in order to maintain a large amount of water continuously for an hour," said Bumgardner.
Applewhite said the impact to property owners depends on the insurance company and the type of building being covered.
"We've had a lot of fire districts get incorporated in the last five years. So we've seen a lot of places drop from, say, a Class 10 to a Class 8," said Applewhite. "We've seen people there save between 10%and 35% on their premiums."
The rating board also considers the number of firefighters on-call, which is why volunteers are crucial to some communities.
The National Fire Protection Association requires that at least four people be present while working fires.
"You can have all the equipment and all the water in the world, but if you're only averaging three people per call, unfortunately, you would automatically go to a Class 10," Applewhite said.
To find your area's ISO rating, contact your local fire department or insurance company.
Want more WDAM 7 news in your inbox? Click here to subscribe to our newsletter.
Copyright 2023 WDAM. All rights reserved.