Jones County home suffers major damage in Friday fire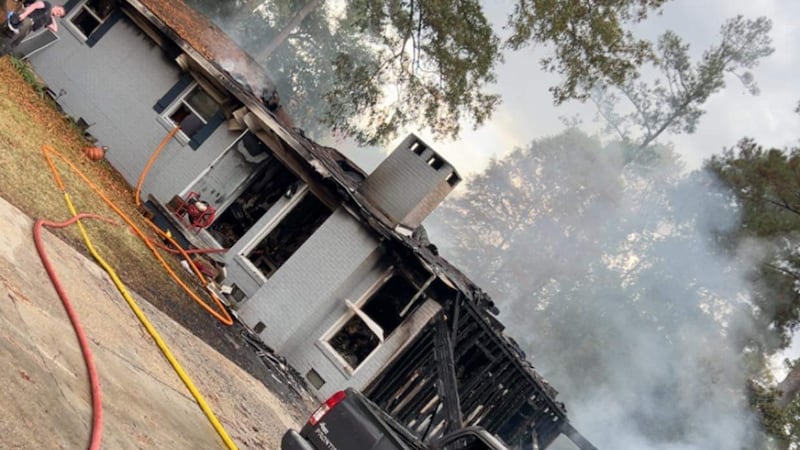 Published: Nov. 17, 2023 at 7:14 PM CST
|
Updated: Nov. 17, 2023 at 7:26 PM CST
From Jones County Fire Council Public Information Office
JONES COUNTY, Miss. (WDAM) - A home in Laurel suffered major damage in a Friday fire that also damaged a neighbor's dwelling.
Firefighters from Shady Grove, Sharon, Sandersville and Calhoun volunteer fire departments responded to a house fire on Sherwood Drive in Laurel shortly before noon Friday.
The 911 caller stated flames were visible near the carport of the home.
On arrival, firefighters discovered the situation had grown worse. Smoke was heavy around the single-story, brick home and flames were found in the carport and living area. The car inside the carport also was on fire.
The home suffered major damage.
The home next door sustained minor damage during the incident, with siding burned and some windows shattered.
No injuries were reported.
Want more WDAM 7 news in your inbox? Click here to subscribe to our newsletter.
Copyright 2023 WDAM. All rights reserved.