Driver escapes serious injury in Jones County rollover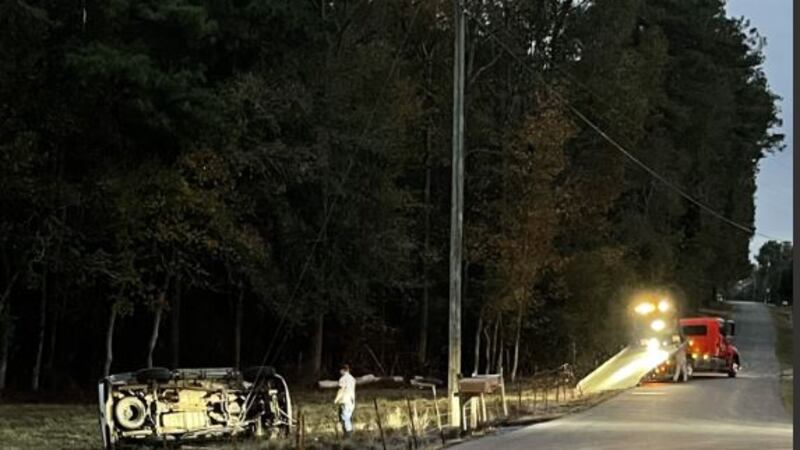 Published: Nov. 17, 2023 at 6:52 PM CST
From Jones County Fire Council Public Information Office
JONES COUNTY, Miss. (WDAM) - A driver sustained only minor injuries when he lost control of his vehicle in Jones County Friday afternoon.
The Pleasant Ridge Volunteer Fire Department responded to a vehicle collision at 109 Daisy Drive about 4:40 p.m. Friday.
On arrival, firefighters found a single vehicle off the road, resting on its roof.
The driver of the vehicle sustained what appeared to be minor injuries and was transported to an emergency department by Emserv Ambulance Service.
An initial investigation concluded the driver lost control of the vehicle and overcorrected, running off the road and ending in a rollover.
Jones County Sheriff's Department deputies also were on scene.
Want more WDAM 7 news in your inbox? Click here to subscribe to our newsletter.
Copyright 2023 WDAM. All rights reserved.