Petal Children's Task Force hosts annual Thanksgiving food box giveaway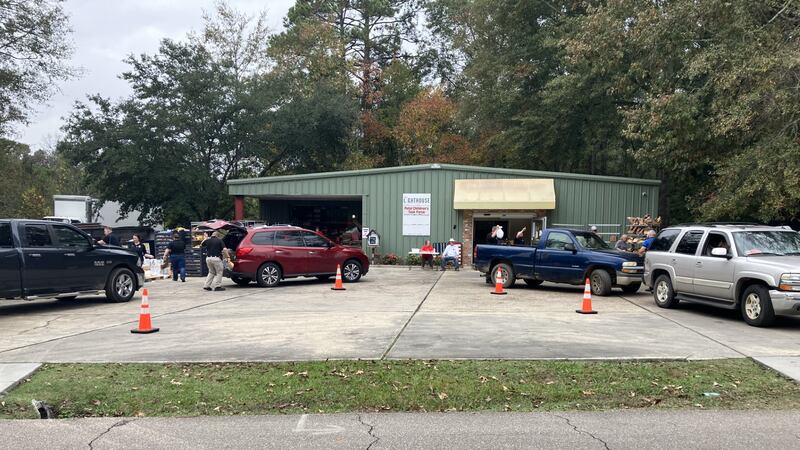 Published: Nov. 17, 2023 at 12:51 PM CST
PETAL, Miss. (WDAM) - Hundreds of families have a little something extra to be thankful for this holiday season after receiving a Thanksgiving food box from the Petal Children's Task Force on Friday.
The organization gave away 350 boxes in a drive-thru event at The Lighthouse on South George Avenue in Petal.
The Thanksgiving boxes came with milk, eggs, turkey, bread and sweets.
The families who received the boxes also picked up their regular monthly food boxes provided by the Petal Children's Task Force.
Officers with the Petal Police Department directed traffic and deputies with the Forrest County Sheriff's Department helped to load the food items into the vehicles.
The PCTF also will host a Christmas food box giveaway on Dec. 20.
Organizers said another 350 boxes will be given away at that event.
PCTF was founded in 1989.
Want more WDAM 7 news in your inbox? Click here to subscribe to our newsletter.
Copyright 2023 WDAM. All rights reserved.