Christian Services hands out winter gear to those in need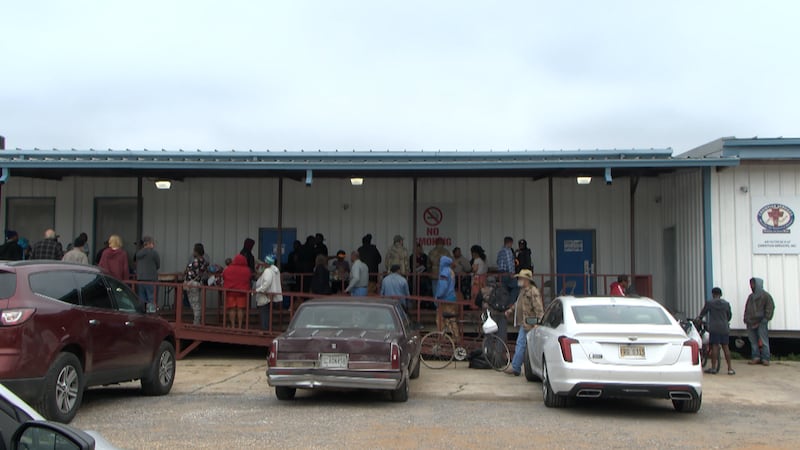 Published: Nov. 16, 2023 at 6:34 PM CST
HATTIESBURG, Miss. (WDAM) - Christian Services handed out Thursday hand-crafted sleeping bags along with other winter gear and hygiene items to the homeless.
Dozens of people came out to get necessary items to help make it through the winter for themselves as well as family members.
Christian Services had been gathering items and receiving donations for Thursday's event for several weeks.
Organizers said that Thursday's turnout was more than they ever imagined.
"We didn't even know how much we had to give out, and we were worried of course that we wouldn't have enough," Christian Services Executive Director Maggie West said. "(But) God always provides.
"Everybody left happy and everybody left with things that they needed. We did kind of make sure, like, 'Look if you don't need this item, lets make sure who needs it gets it.'"
Donations of sleeping bag material, hygiene items and winter coats still will be accepted, as Christian Services said it plans to hold an event similar to Thursday's again.
Want more WDAM 7 news in your inbox? Click here to subscribe to our newsletter.
Copyright 2023 WDAM. All rights reserved.