Update on burn bans in the Pine Belt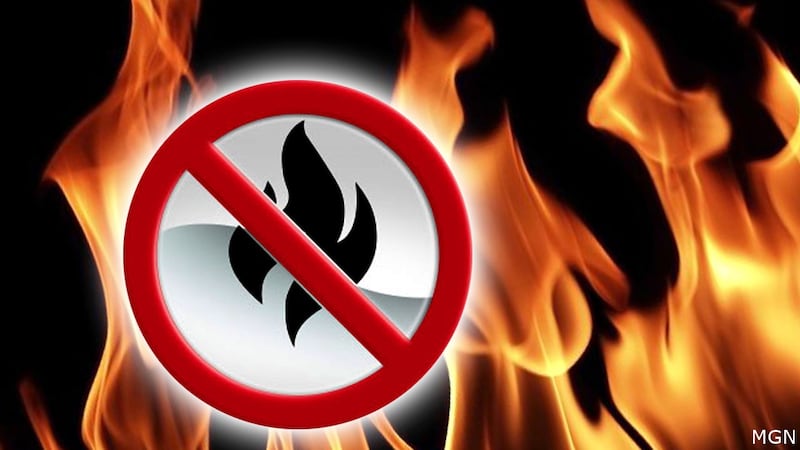 Published: Nov. 16, 2023 at 1:50 PM CST
PINE BELT, Miss. (WDAM) - Following a meeting of the Wayne County Board of Supervisors Thursday morning, the county-wide burn ban has been lifted.
The board met this morning after the governor's statewide partial burn ban ended at midnight.
Only Wayne County had a local ban in place once the governor's ban expired.
The secretary for the Wayne County Board of Supervisors said the local burn ban in Wayne County had been set to run through Dec. 4, but during a regular meeting, the board could choose to end that ban early or keep it in place.
In Forrest, Jones, Lamar, Marion, Perry and Jasper counties, there was no local burn ban, so those areas were no longer under restrictions once the governor's ban was lifted at midnight.
Covington County Fire Coordinator John Pope said Covington County does not have a burn ban once the governor's order has expired.
Pope said he will continue to monitor conditions to see if a future ban is needed.
From Aug. 1 to Nov. 14, the Mississippi Forestry Commission Wildland Firefighters responded to more than 1,500 wildfire calls that burned approximately 22,000 acres throughout the state.
The partial statewide burn ban had been in place for nearly three months.
Now that the burn ban has been lifted, counties have the authority to decide whether or not to keep a burn ban in place.
Leaders in all of our counties are asking neighbors to be careful and responsible if there's a need to burn.
Want more WDAM 7 news in your inbox? Click here to subscribe to our newsletter.
Copyright 2023 WDAM. All rights reserved.