PJ Masks visiting the Mississippi Aquarium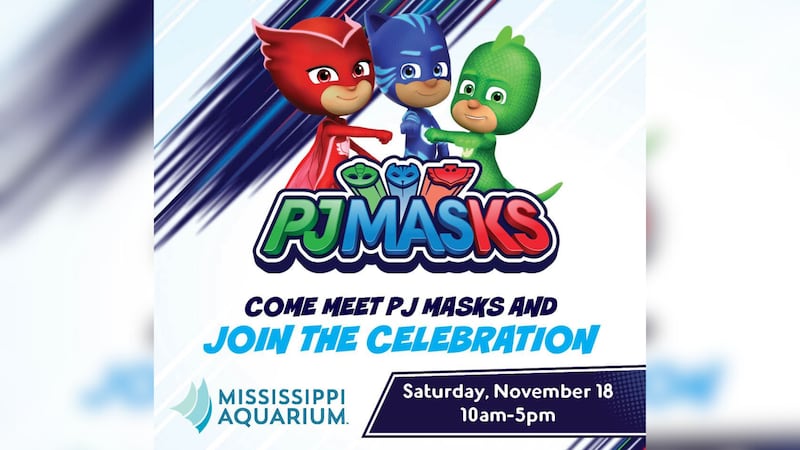 Published: Nov. 14, 2023 at 1:39 PM CST
GULFPORT, Miss. (WLOX) - The PJ Masks heroes, from the popular children's TV series, are visiting the Mississippi Aquarium!
Bring your kiddos out Saturday, November 18 for the chance to meet and pose for photos with the heroes. The meet-and-greet will be open to annual pass holders at 9 a.m. and open to the general public at 10 a.m.
"These mystery-solving superheroes encourage children to spark their curiosity and inspire imaginative play and teamwork along the way! Don't forget to bring your camera to capture the special day," the aquarium said in a press release.
The show, originating in France, began airing on Disney Junior in 2015. It's recommended for ages 4 and up, available on a variety of viewing platforms.
Reservations for the meet-and-greet aren't required, and opportunities to interact with the heroes will occur for 30 minutes each hour until 5 p.m.
The meet-and-greet is included with general admission.
View more about the event here. See all the events happening at the Mississippi Aquarium here.
Click here to subscribe to WLOX News on YouTube: Keep up with South Mississippi news, sports, and local events on our YouTube channel!
Copyright 2023 WLOX. All rights reserved.