Lucky man wins $5 million with last-minute decision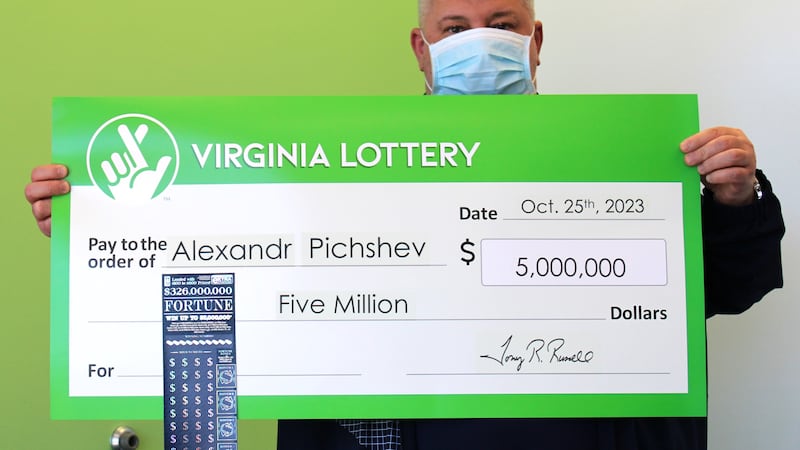 Published: Nov. 14, 2023 at 12:32 PM CST
FAIRFAX, Va. (Gray News) – A man in Virginia made a lucky last-minute decision to pick up a few lottery tickets as he walked past the Virginia Lottery Machine.
According to the Virginia Lottery, Alexandr Pichshev wasn't planning to play the lottery that day, but his snap decision paid off in a big way.
When he scratched his $326,000,000 Fortune ticket, he discovered he'd won the game's top prize -- $5 million.
"It was unexpected!" Pichshev later told Virginia Lottery officials. "I showed the ticket to the store manager, and he told me to sign the ticket."
Lottery officials said Pichshev chose to take a one-time cash option of $3,125,000 before taxes.
This is the second top prize claimed in the game, which means one more top prize remains.
The chances of winning the $5 million top prize are 1 in 2,774,400. The chances of winning any prize in this game are 1 in 3.43.
Copyright 2023 Gray Media Group, Inc. All rights reserved.