New incentives bolster early child care & education in Mississippi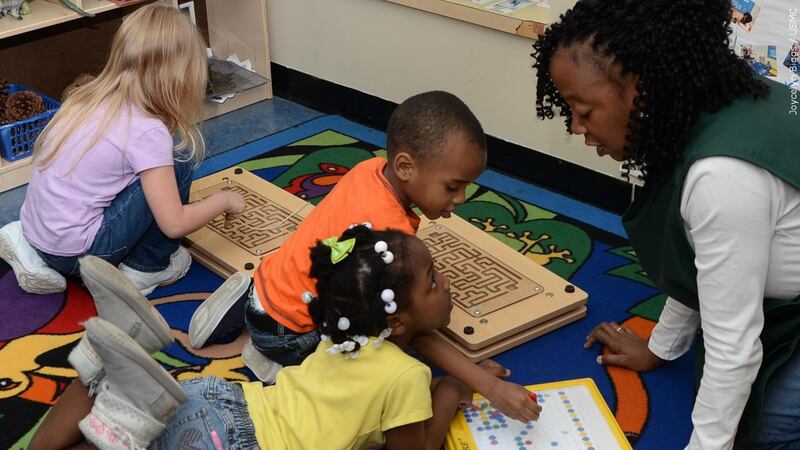 Published: Nov. 13, 2023 at 1:17 PM CST
PINE BELT, Miss. (WDAM) - If you work in early child care, then you may be eligible for one of three new incentives announced by the Mississippi Department of Human Services (MDHS).
Under the leadership of MDHS, the Early Child Care Development Initiative seeks to improve the quality of early childhood education in Mississippi by providing financial support to educators, teachers and childcare providers. The initiative is directed to Child Care Payment Program (CCPP) facilities and their team members.
"We're proud to offer this program to Mississippi educators, as it reflects our dedication to early childhood development and the professionals who shape our children's futures," said Bob Anderson, director of MDHS. "By offering scholarships, incentives and support during challenging times, we're looking forward to the future growth of our state's youngest residents."
The initiatives include the following:
Scholarship Payment Program: This program supports eligible individuals currently employed by a CCPP provider as they pursue higher education in child development.

Available for Child Development Associate Credential or an Early Childhood Development Technology Associate degree students.

$1,500 for a CDA or $1,500 in scholarships toward tuition over two semesters, depending on available funding.

Awardees must commit to remain in the childcare industry for one year after completing the program.

Direct Incentives Program: This program rewards teachers at a CCPP-participating facility with monthly incentives.

To qualify, teachers must stay employed at a CCPP-participating provider during the program and commit to childcare work for a year after program funding ends.

Subject to fund availability.

School Age Reimbursement Program: This program supports CCPP-participating childcare providers who cared for school-age children full-time during pandemic-related school closures.

Providers who only received payment for part-time care may now be eligible for reimbursement to cover costs during this critical period.

Subject to available funding.
For more information on the Early Child Care Development Initiative and how to apply for these programs, please visit mseccdi.com or email support@msECCDI.com.
Want more WDAM 7 news in your inbox? Click here to subscribe to our newsletter.
Copyright 2023 WDAM. All rights reserved.