USM baseball releases 2024 schedule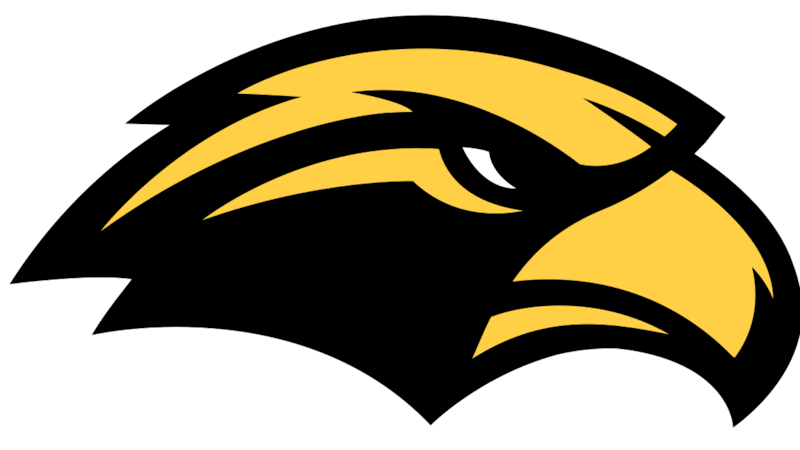 Published: Nov. 10, 2023 at 5:12 PM CST
News release from Southern Miss' Offical Athletics Website
HATTIESBURG, Miss. (WDAM) - Next year marks a new era for baseball at the University of Southern Miss.
Southern Miss first-year baseball coach Christian Ostrander announced the school's 55-game, 2024 schedule Friday morning.
A 31-game home schedule awaits the Golden Eagles, including 11 games coming against teams that made the NCAA Tournament a year ago.
In all, seven opponents that reached postseason play last spring comprise a total of 17 of the 55 scheduled contests to highlight the team's overall slate.
The season ticket renewal process will begin next week on Wednesday, Nov. 15.
Southern Miss comes off a 46-20 record and 19th NCAA Tournament appearance during its inaugural season in the Sun Belt Conference from a year ago. They finished second in the league during the regular season at 22-8 and were the league's postseason tournament champions, earning an automatic bid to the NCAA Tournament.
The Golden Eagles won the NCAA Auburn Regional and then earned the right to play host to a Super Regional for the second straight year. Six teams on this year's slate ended their previous season ranked in the Top 50 in the final NCAA RPI.
An additional five finished in the Top 100. Those top 50 schools include Indiana State (No. 9), Alabama (No. 11), Coastal Carolina (No. 18), Troy (No. 39), Mississippi State (No. 46) and Louisiana (No. 50).
Rounding out the Top 100 opponents are Texas State (No. 58), Missouri State (No. 82), Ole Miss (No. 86), New Orleans (No. 95) and Georgia State (No. 99).
The Golden Eagles open the season, Feb. 16-18, with a three-game series against Marist. The Red Foxes will make their first-ever trip to Hattiesburg.
Southern Miss also entertains Air Force for the first time in a single contest, on Monday, Feb. 19, to complete the opening four-game weekend homestand.
Following a midweek showdown at New Orleans, on Wednesday, Feb. 21, Southern Miss returns home to Missouri State, Feb. 23-25, for a three-game series, before the return to MGM Park in Biloxi for the first time since 2019 for a meeting with Nicholls, on Feb. 27, rounding out the first month's schedule.
The program then opens March with the NCAA Super Regional squad, Indiana State, March 1-3, at Pete Taylor Park for a three-game set.
A March 5 date at Trustmark Park in Pearl, then awaits the team against Mississippi State, before finishing non-conference weekend play at Louisiana Tech, March 8-10.
The Golden Eagles return home for a single contest against SEC foe Alabama, on March 12, before embarking on Sun Belt Conference play.
Southern Miss opens league action against Marshall (March 15-17) and will also play host to SBC foes Troy (March 28-30), ULM (April 19-21), Coastal Carolina (May 3-5) and Texas State (May 16-18) to end the regular season.
Road league series include Georgia Southern (March 22-24), South Alabama (April 5-7), Georgia State (April 12-14), Louisiana (April 26-28) and Arkansas State (May 10-12).
Southern Miss also plays home non-conference contests against Tulane (March 26), Southeastern Louisiana (April 9), Nicholls (April 16), New Orleans (April 30) and Ole Miss (May 14).
For midweek travel tilts, the team plays at Southeastern Louisiana (April 2) and Tulane (April 23), as well as go to Trustmark Park for the second time during the year when they meet Ole Miss (March 19).
The top 10 teams from the Sun Belt regular season will then meet in Montgomery, Ala., May 21-26, for the league's baseball championship tournament.
Those games will be played at Riverwalk Stadium, the home of the Montgomery Biscuits, and Double-A affiliate of the Tampa Bay Rays.
Want more WDAM 7 news in your inbox? Click here to subscribe to our newsletter.
Copyright 2023 WDAM. All rights reserved.