Unofficial Forrest Co. electees speak out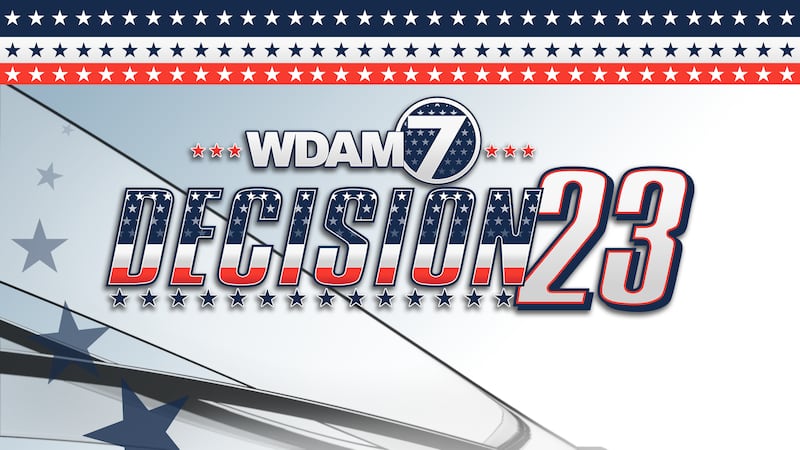 Published: Nov. 8, 2023 at 7:07 PM CST
FORREST COUNTY, Miss. (WDAM) - Tuesday's elections may be over, but the unofficially newly elected candidates have a long road ahead.
Starting in January, Jack Denton is set to take office as the new Forrest County Prosecutor, Lisa Klem as the Forrest County Coroner, and Roderick Woullard as the Forrest County District 4 representative.
Denton has a history of working in law. He has been practicing for over 23 years and says half of his career has worked as a public prosecutor.
Denton said one of his biggest goals as he takes on this position is community outreach. He thinks it's important that people know what the prosecutor does and wants to ensure people's needs are heard. He says one of the biggest issues he'd like to tackle is violence in the community.
"It's very concerning and it's something that we as a community have to work to address," said Denton. "We can't leave it to just law enforcement to try and fix these problems, we have to look at every aspect as to why this is happening and how we can address it holistically as a community," he said.
Klem has served as the Forrest County Deputy Coroner for the past 12 years. With her new position, Klem will be responsible for everything that goes on at the Coroner's office, including another Deputy Coroner.
Klem said reality hasn't set in yet, but she is excited to hold this new position and is looking forward to all that comes with it.
"Well, it hasn't quite set in yet. It's still months of campaigning and everything and then it's over and you're kind of in disbelief," said Klem. "You're sitting there and waiting on the numbers to come in and then you know it's just a long process but once it's over it's just like that weight is just lifted off of anybody that ever runs," she said.
Woullard has served on the Forrest County Board of Supervisors for the past 23 years and is grateful for another term.
"Truly a blessing from the lord because a lot of people say that I'm a politician, I feel like I'm a servant and I think that this is where I serve. God has given me this opportunity and I don't take it lightly," said Woullard.
His goals for this term include delivering more services to the community, keeping road conditions safe, court systems up to par and getting them to the next level. He also would like to focus on combating homelessness in the Hub City.
Once elections are finalized, all three are set to take office in January.
Want more WDAM 7 news in your inbox? Click here to subscribe to our newsletter.
Copyright 2023 WDAM. All rights reserved.