Tight race for Jones Co. sheriff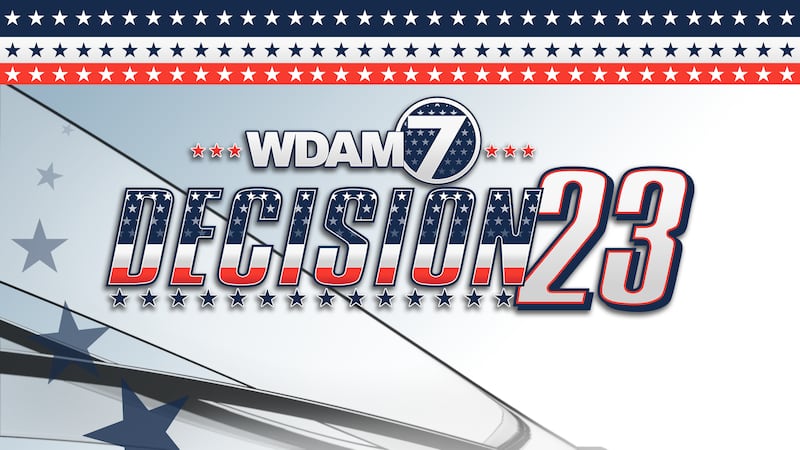 Published: Nov. 8, 2023 at 10:26 PM CST
JONES COUNTY, Miss. (WDAM) - The sheriff's race is very tight in Jones County.
Jones County Circuit Clerk Concetta Brooks said they only had 91 accepted affidavits and are still receiving absentee votes. None have been tallied at this time.
An update is expected next week.
Unofficial results show that current sheriff Joe Berlin is ahead of former sheriff Alex Hodge.
Berlin said he's looking to serve for the next four years if those numbers hold up.
Berlin has served one term as sheriff for Jones County, and even though Tuesday's general election results aren't official, he's claiming victory and looking ahead to the future.
"I'm grateful that Jones County supported me, and I'm looking forward for the next four years," said Berlin.
Berlin said he and the department accomplished all of their goals over the past four years. He plans to continue to tackle drug problems in the county that can lead to bigger issues.
"There's a lot more to doing this job than just that," Berlin said. "There's property crime and stuff like that comes along with these drug dealers. It don't matter who you get off the street, three or four more are gonna pop up."
As a lifelong Jones County resident, Berlin said he just wants to keep his neighbors safe.
"It's a never-ending battle," Berlin said. "I want my fellow Jones Countians to feel safe, and whatever I can do to help them, that's what I'll do."
Less than 300 votes separated Berlin and Hodge, according to unofficial numbers.
Despite the projected loss, Hodge said he appreciates all of the support and looks forward to the future.
"As soon as the day started and today, I have complete peace," said Hodge. "The people spoke. We had four very different candidates.
We shared a very clear vision for what we would bring to the sheriff's office. The people voted last night, and they chose Sheriff Berlin. We contacted him shortly after last night and congratulated him. We wish him well."
Once official, the win will begin Berlin's second term as sheriff in Jones County.
Want more WDAM 7 news in your inbox? Click here to subscribe to our newsletter.
Copyright 2023 WDAM. All rights reserved.