Garner wins Perry County sheriff's race
Unofficial results in Tuesday's general election have Jacob Lamar Garner well ahead of opponent Jeremy McSwain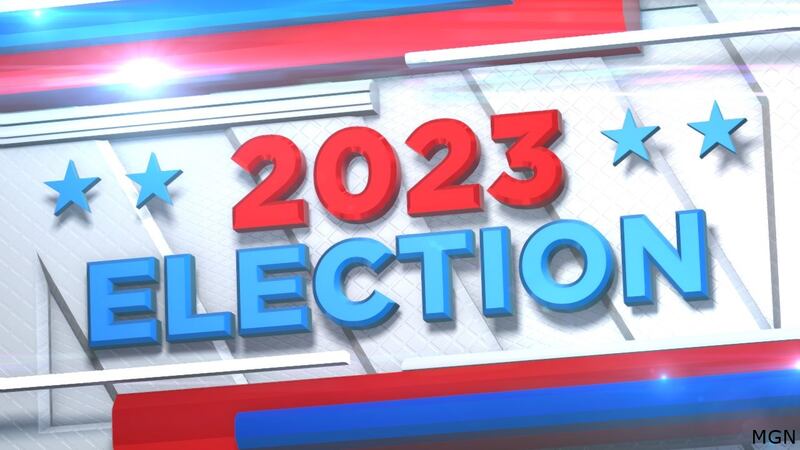 Published: Nov. 8, 2023 at 12:40 AM CST
NEW AUGUSTA, Miss. (WDAM) - The candidate who defeated Perry County's incumbent sheriff finished off his race with what looks to be a comfortable victory in Tuesday's general election.
Jacob Lamar Garner, who defeated incumbent Perry County Sheriff Mitch Nobles in the Republican primary in August, more than doubled up McSwain, who ran as an independent.
The unofficial results had Garner with 2,528 votes to McSwain's 1,250 votes, giving Garner around 67% of the votes cast to McSwain's 33%.
All results are unofficial until affidavit and absentee ballots are counted and the final tally is certified by an election board.
The sheriff's race saw 225 absentee ballots cast, including 138 absentee votes for Garner and 80 for McSwain.
Perry County Circuit Clerk Christy Pittman Mayo said 25 affidavit ballots remain to be counted.
Other unofficial election results included the District One Supervisor seat, with Independent Robert Terrell Myers, with 443 votes, beating Democrat Bobby Ray Bolton, with 393 votes.
Also, the District 5 seat on the Perry County School Board stayed with incumbent Frances Mathis, who held onto her post with 240 votes to challenger Carolyn Hartfield-Bishop's 222 votes.
For more election results, click HERE.
Want more WDAM 7 news in your inbox? Click here to subscribe to our newsletter.
Copyright 2023 WDAM. All rights reserved.