High Court denies death row inmate's request to argue his own case
Oral arguments in Godbolt appeal slated for November 14.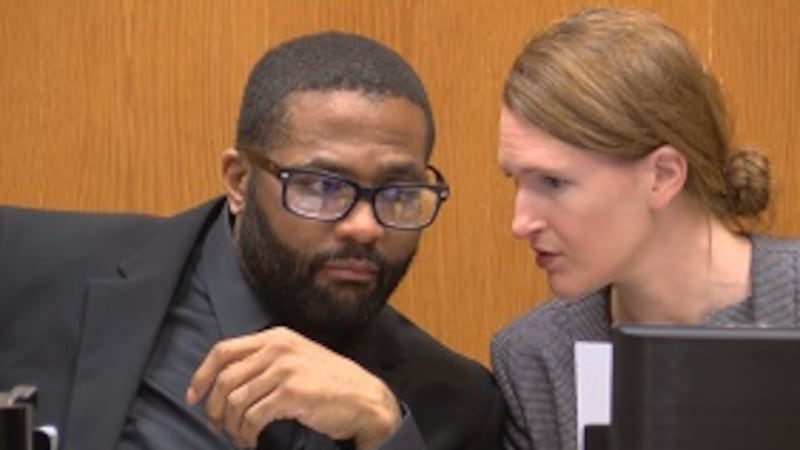 Published: Nov. 3, 2023 at 5:30 PM CDT
JACKSON, Miss. (WLBT) - Willie Cory Godbolt will soon have his case argued before the Mississippi Supreme Court.
He just won't be granted permission to make arguments himself.
This week, the state's highest court rejected the death row inmate's request to make oral arguments on his own behalf.
Godbolt, who is now at the Mississippi State Penitentiary at Parchman, filed his request on October 13.
The order denying his request was signed off on by Chief Justice Michael Randolph, and Justices Josiah Coleman, James Maxwell, Dawn Beam, Robert Chamberlin, David Ishee, and Kenneth Griffis.
Opposed were Justices Jim Kitchens and Leslie King. King, a presiding justice, said denying Godbolt's motion "is disharmonious with a defendant's right to be heard under Article 3, Section 26 of the Mississippi Constitution."
Godbolt was found guilty in 2020 in connection with the shooting deaths of eight people. He was sentenced to death for killing Deputy William Durr, Jordan Blackwell, Austin Edwards, and Sheila Burage.
He was sentenced to life in prison for the deaths of Brenda May, Barbara Mitchell, Toccara May, and Feral Burage.
Godbolt also was sentenced on two counts of kidnapping, one count of armed robbery, and one count of attempted murder.
Godbolt appealed his conviction, saying the trial court erred on several fronts, including denying his right to sever by trying him on multiple crimes at once, and by denying him the right to an impartial jury.
According to a 37-page filing, he said four of the 12 jurors assigned to hear his case had ties to law enforcement.
Oral arguments are slated for Tuesday, November 14 at 1:30 p.m.
Want more WLBT news in your inbox? Click here to subscribe to our newsletter.
See a spelling or grammar error in our story? Please click here to report it and include the headline of the story in your email.
Copyright 2023 WLBT. All rights reserved.