'They failed': Family members of accused JSU shooter speak out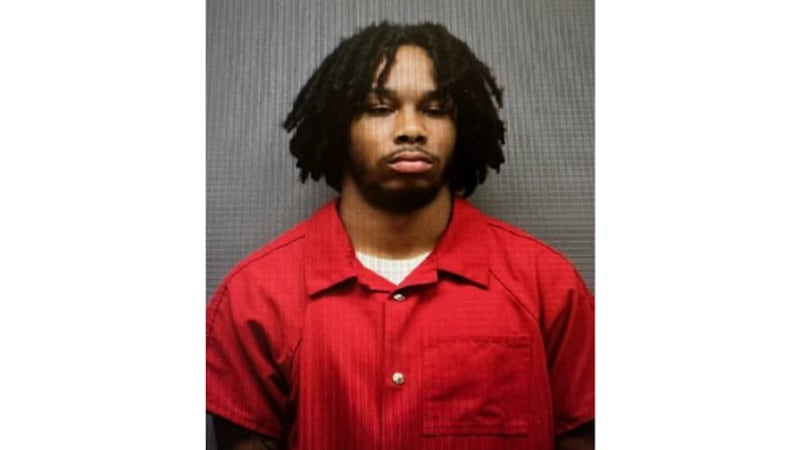 Published: Nov. 2, 2023 at 6:16 PM CDT
JACKSON, Miss. (WLBT) - The family of a Jones College student accused of killing a Jackson State University student earlier this month is speaking out, days after evidence came out showing he was some 90 miles away when the shooting happened.
Joshua Brown is accused of shooting and killing Jaylen Burns on October 15. He is currently at the Hinds County Detention Center on no bond.
Evidence obtained by WLBT earlier this week, however, shows that Brown was 90 miles away at the time of the shooting at a donut shop in Hattiesburg.
"You got two kids sitting in jail... falsely accused," said Kenyatta Patrice, Brown's cousin. "And you got a family that's going to have to relive everything all over again."
"They failed not only Jamison and Josh. They failed Jaylen's family," Shanay Martin, another cousin, said.
Brown was arrested last month in connection with the shooting death of Jaylen Burns. He is currently being held at the Raymond Detention Center on no bond and is facing charges of capital murder and being in possession of a weapon on a school campus.
The 19-year-old Brown was a student-athlete at Jones College, where he was set to graduate in December before going on to a four-year university.
A second person, Jamison Kelly, Jr., is being charged with accessory after the fact for allegedly driving Brown away from the crime scene. He, too, is being held on no bond at the Raymond Detention Center.
Kelly, who played for the Indiana University football team earlier this year, is expected to have a preliminary hearing later this month, where his attorney says evidence will be presented to clear his name.
"I feel like before they try to pin a murder on somebody... just investigate first. Investigate all areas," Patrice said.
Like other witnesses we've spoken to, Martin and Patrice claim Brown and Kelly are innocent. Days after WLBT first uncovered details that could back up those claims, family members say they've yet to hear from Jackson State University's Department of Public Safety.
"Nope. Everybody is shut up. Quiet. Everybody from the school and students... they're all talking on Facebook," Patrice said. "No apologies though."
The last time 3 On Your Side heard from JSU was Monday... when they said all evidence was being examined.
We asked Brown's cousins whether they knew if he had any legal representation or if there was any new evidence suggesting he wasn't at the scene of the crime.
They said no but said their faith in God makes them believe that Brown and Kelly will soon be released.
"When we say they're on their way home, it's because of our faith in God and knowing that he's going to open those doors and release them," Martin told us. "And as a community, we're also praying that the Burn's family gets the justice that they deserve."
Want more WLBT news in your inbox? Click here to subscribe to our newsletter.
See a spelling or grammar error in our story? Please click here to report it and include the headline of the story in your email.
Copyright 2023 WLBT. All rights reserved.