Appalachian State rallies for 48-38 win over Southern Miss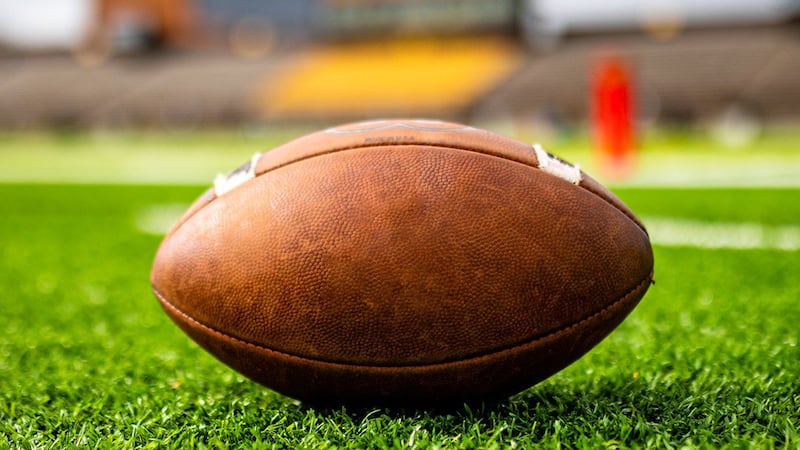 Published: Oct. 28, 2023 at 5:02 PM CDT
BOONE, N.C.. (WDAM) - Appalachian State University rode a second half filled with big plays to erase a 10-point halftime deficit and rally past the University of Southern Mississippi, 48-38, Saturday In a Sun Belt Conference football game at Kidd Brewer Stadium.
The Mountaineers scored on plays of 57 yards, 48 yards, 61 yards and 21 yards in the second half. Appalachian State also scored on a 1-yard drive set up by a USM sack-strip-fumble sequence in the third quarter.
USM (1-7, 0-5 Sun Belt) lost its seventh consecutive game and has not beaten a team from the Football Bowl Subdivision this season. The loss also officially erased whatever faint hopes the Golden Eagles might have harbored about reaching the postseason for a second consecutive year.
Appalachian State (4-4, 2-2) snapped a two-game losing streak.
The comeback dampened an afternoon that saw a dormant USM offense roar to life.
Frank Gore Jr. became just the fourth Golden Eagle to rush for at least 200 yards in a game twice in a career.
Gore ran for 247 yards on 24 carries, including touchdowns runs of 42 yards and 75 yards. Gore's effort Saturday was the fourth-highest, single-game effort in the program's history.
Gore now owns two of the top four rushing games in school history, after setting the all-time record with 329 yards against Rice in the 2022 postseason.
USM quarterback Billy Wiles competed 23-of-41 passes for 287 yards and a touchdown, but also lost a fumble at the USM 1-yard line that ASU running back Ahmani Marshall converted a snap later into a Mountaineer touchdown.
It was part of 34-point second half for the Mountaineers, who also scored on:
57-yard pass to Dashaun Davis from Joey Aguilar

49-yard to Christian Horn from Aguilar

61-yard run by from Kayne Roberts

21-yard pass to Horn from Aguilar.
After leading 24-14 at halftime, USM still led by 10 twice in the second half.
Gore's 75-yard TD run put USM back in front' 31-21, one play after Davis' long touchdown catch capped an Appalachian State drive that opened the second half.
After Marshall's TD run pulled the Mountaineers back within three points, Jakarius Caston scored on an 11-yard run for a 38-28 USM lead.
Those were the final points of the night for the Golden Eagles.
Horn's first touchdown catch got ASU back within three and Roberts long run gave the Mountaineers the lead for the first time in the game with less than 7 minutes to play.
Tiaquelin Mims led USM receivers with 10 catches for 141 yards, while Latreal Jones of Taylorsville had six catches for 81 yards and a first-quarter touchdown.
After a slow start, Aguilar finished 23-of-33 for 391 yards and four touchdowns with an interception.
Roberts logged 109 yards and a touchdown as the Mountaineers leading rusher, while Horn finished with 165 yards and two touchdowns on eight catches.
USM will host the University of Louisiana-Monroe at 3 p.m. Saturday at M.M. Roberts Stadium.
Want more WDAM 7 news in your inbox? Click here to subscribe to our newsletter.
Copyright 2023 WDAM. All rights reserved.