WDAM 7 to underscore the need to 'Feed the Pine Belt'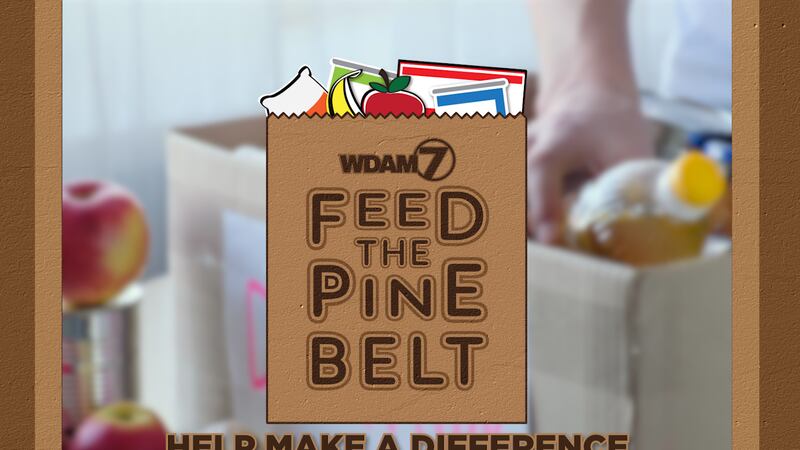 Published: Oct. 15, 2023 at 9:50 PM CDT
|
Updated: Oct. 15, 2023 at 9:51 PM CDT
PINE BELT, Miss. (WDAM) - Five days. Five food banks. Five reasons to lend not only an ear, but a helping hand.
Over the next week, WDAM 7 will spotlight a different group serving those in need in different spots across the Pine Belt.
We'll talk to those making the effort, those walking the walk, and share stories of those stocking the shelves and feeding the unfed/underfed.
We'll look at the challenges in trying to meet a never-ending need, explore what's being done and consider what the next step could be.
And, in the end, we'll ask for aid on behalf of others.
The schedule:
Monday - Children's Petal Task Force
Tuesday - Christian Services Hattiesburg
Wednesday - Sumrall Food Pantry
Thursday - Hope Community Collective Marion Co.
Friday - Glory House Jones County.
Tune in or log on for "Feed the Pine Belt."
Want more WDAM 7 news in your inbox? Click here to subscribe to our newsletter.
Copyright 2023 WDAM. All rights reserved.