WCU Theatre presents 'The Importance of Being Earnest'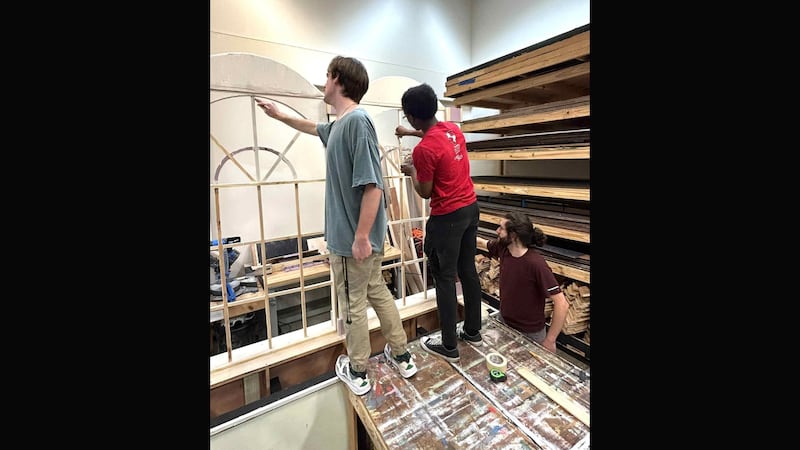 Published: Oct. 2, 2023 at 4:25 PM CDT
HATTIESBURG, Miss. (WDAM) - William Carey University Theatre will present an Oscar Wilde comedy, "The Importance of Being Earnest," from Oct. 5-8 at Joe & Virginia Tatum Theatre.
Curtain time on Oct. 5-7 is 7:30 p.m. with a matinee on Oct. 8 at 2 p.m.
Set in England in 1895, the late Victorian period, Wilde's satire focuses on marriage, class and social expectations.
The cast includes:
Algernon Moncrieff – Jackson Corley of Petal

Jack Worthing (a.k.a. "Ernest") – Joshua Luther of Hattiesburg

Gwendolen – Malayna Knapp of Ocean Springs

Cecily – Audrey Holt of Madison

Lady Bracknell – Kyah Wells of Melissa, Texas

Miss Prism – Elissa Colombo of Chester, N.H.

The Rector, Rev. Chasuble – Jeremiah Quiroz of Picayune

Lane, a servant – Caleb Horton of Columbus

Merriman, a servant – Blaine Cleveland of Coldwater
Lyeneal Griffin, adjunct instructor of theatre and assistant coach of the nationally recognized WCU speech and debate team, is the director of the production.
A native of Hattiesburg, Griffin is a graduate of the University of Southern Mississippi and Regent University in Virginia Beach, Va. He has worked professionally as an actor, director, and teaching artist, collaborating with regional professional theaters in the Northeast and Southeast regions.
The entire production is student-designed under the mentorship of WCU theatre and communication chair, Tim Matheny.
Three cast members double as production designers: Jeremiah Quiroz (Rev. Chasuble) is the scenic designer; Joshua Luther (Jack Worthing, a.k.a. Ernest") is the lighting designer and Elissa Colombo (Miss Prism) is the sound designer.
Mackenzie Charles of McComb is the costume and hair/makeup designer, and Avery Johnson of Hattiesburg is the props manager.
The box office opens on Monday. It will be open daily from 1 p.m. until 4 p.m. and one hour before each performance.
General admission tickets are $10, or $8 for senior citizens and military. WCU students will be admitted free; tickets for students at any other school or university are $5.
For reservations, call (601)-318-6218.
Want more WDAM 7 news in your inbox? Click here to subscribe to our newsletter.
Copyright 2023 WDAM. All rights reserved.