Sumrall High School student creates club to give back to hospice patients
Published: Oct. 2, 2023 at 10:50 AM CDT
SUMRALL Miss. (WDAM) - Jaeda Goar is working hard at Sumrall High School to spread love and joy in the hospice community.
"It's been really heavy on my heart to spread God's word, and I've done a lot of drives with Ms. Laura last year, and what better way to combine the two and make a club," said Jaeda Goar, a junior at Sumrall High and Founder of Heart and Soul Club.
Goar created the Heart and Soul Club at the beginning of the school year, not expecting it to be such a huge success. Now Goar and club members are busy sorting through dozens of donations to send out.
"I got some ladies in the nursing home that's gone love these," said Laura Christie. "I thought it would be kind of small you know but it definitely exploded and been so successful," Christie added.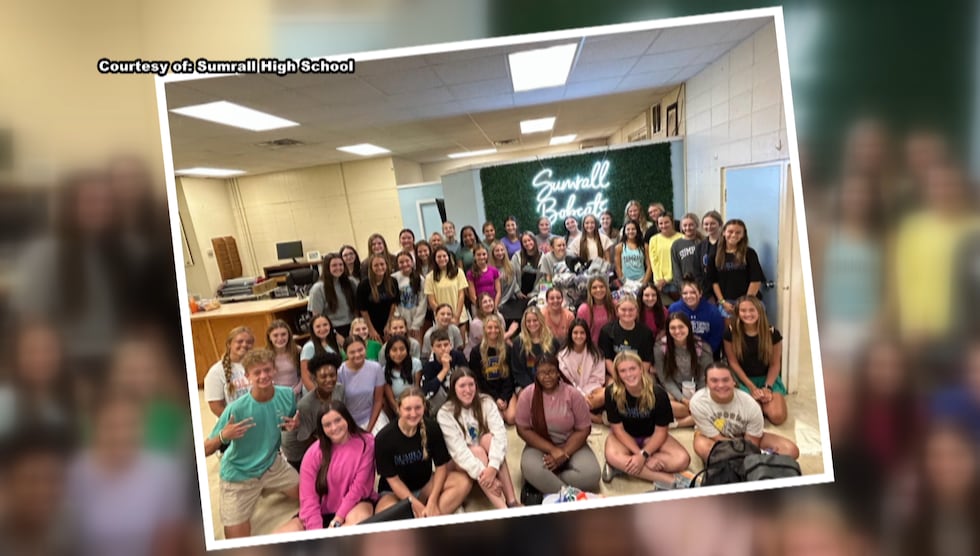 Laura Christie is a volunteer coordinator for St. Luke Hospice and said before she knew it the number of members a part of Goar's club skyrocketed.
"She texted me she said I got 20 members, I got 30 members, then she texted me and said she had 90 members and I'm just like overwhelmed," Christie said.
Christie said although she partners with other high schools, Sumrall by far has the most participation. Collecting 260 pairs of socks and 16 pairs of slippers, Goar believes she has surpassed her goal and is already preparing to do more.
"It really warms my heart because I like to help in any way that I can," said Goar. "We've been in that situation. I know another one of my Gigi's sisters is in Alzheimer's care. It is a sad feeling walking up in there but anything to make them smile will make a huge difference," she said. It will make your day and theirs."
Christie added, "I'm just proud of the students at Sumrall for wanting to take an interest in helping others. That is just something that we all need to strive to be more like."
Want more WDAM 7 news in your inbox? Click here to subscribe to our newsletter.
Copyright 2023 WDAM. All rights reserved.