Hattiesburg Pocket Museum celebrates Dia de los Muertos with October exhibit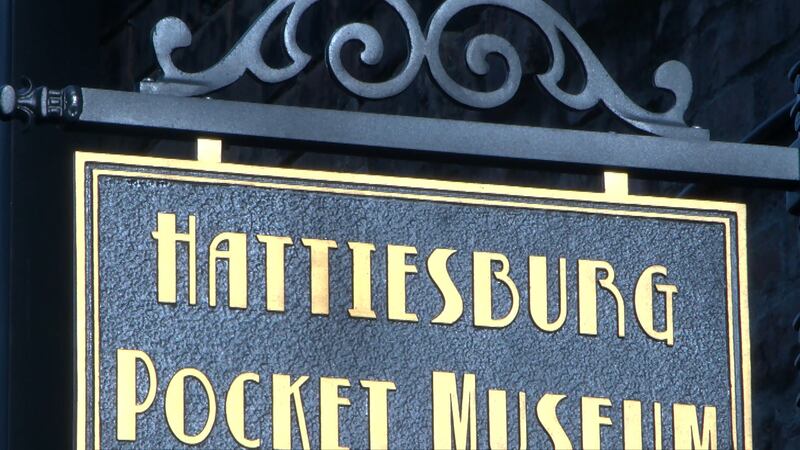 Published: Oct. 2, 2023 at 3:10 PM CDT
HATTIESBURG, Miss. (WDAM) - There's a new exhibit this month at the Hattiesburg Pocket Museum.
While most might think of October as a "spooky month," Dia de los Muertos is more like a family reunion—except dead ancestors are the guests of honor.
This holiday is celebrated mainly in Mexico on Nov. 1 and 2. In the days preceding the holiday, it is customary to build a shrine to honor one's deceased relatives. These shrines, referred to in Spanish as "ofrendas," are bright, colorful and ornate.
To showcase Dia de los Muertos, the museum's exhibit features Mexican art, décor and pottery.
The idea for this month's exhibit came from Hattiesburg school teacher, Elvira Deyamport.
Deyamport is a first-generation Mexican American, who likes to share her cultural background with her students each year. This year, her entire class is taking a field trip to the museum and Saenger Theater to learn more about this holiday.
Other artifacts come from the lead designer and artist for the Hattiesburg Convention Commission, Kari Zendejas.
Zendejas is a graphic designer, illustrator and artist who came to Hattiesburg as a student at The University of Southern Mississippi where she earned her Bachelor of Fine Arts in graphic design.
A second-generation American, Zendejas heard many stories from her father about his childhood in Mexico. Her favorite bedtime stories were the spooky ones that he swears he witnessed as a child.
The museum also encouraged other Pine Belt artists to decorate skulls to add to the museum and ofrenda.
Visitors to the alley will see ornately decorated skulls and sculptures from 16 artists, some of whom have included framed photographs of the loved ones they are honoring.
The Hattiesburg Pocket Museum's October exhibit will be on display from Oct. 2 through Oct. 31.
Want more WDAM 7 news in your inbox? Click here to subscribe to our newsletter.
Copyright 2023 WDAM. All rights reserved.