Minor injuries reported after incident involving car, ATV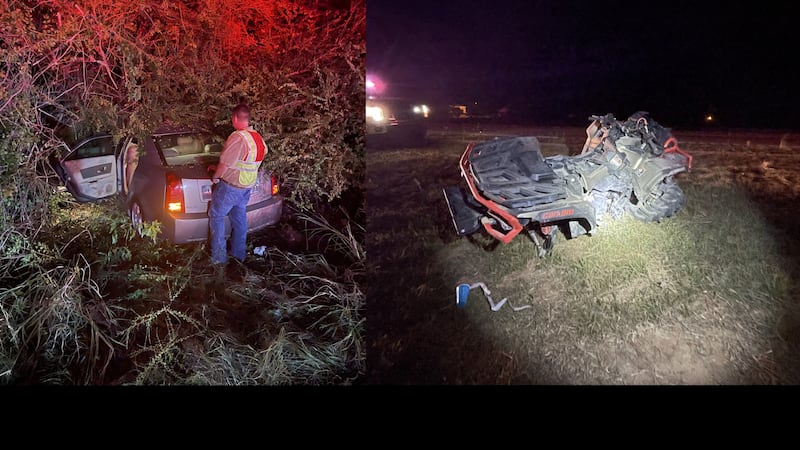 Published: Sep. 22, 2023 at 11:14 AM CDT
JONES COUNTY, Miss. (WDAM) - Only minor injuries were reported on the scene of an incident involving a car and an ATV Thursday evening.
According to Jones County Fire Council Public Information Officer Dana Bumgardner, Hebron, Calhoun and Pleasant Ridge volunteer fire departments responded to a report of a collision on U.S. Highway 84 near Summerland Road around 8 p.m.
Firefighters found a four-door sedan off the highway and into the wood line and a four-wheeler on the side of the road.
Officials immediately began rendering emergency care and traffic control.
A chainsaw was used to access the sedan, which had one individual inside.
Both the person on the four-wheeler and the occupant of the sedan only sustained minor injuries.
The Mississippi Highway Patrol and EMServ also responded to the incident.
The Jones County Fire Council wants to remind everyone to follow safety guidelines and laws when operating an ATV, especially considering wearing a helmet and never riding on a paved roadway.
For a list of ATV safety guidelines, CLICK HERE.
Want more WDAM 7 news in your inbox? Click here to subscribe to our newsletter.
Copyright 2023 WDAM. All rights reserved.