Hattiesburg howler monkey, Frankie, finds match on Zoo Harmony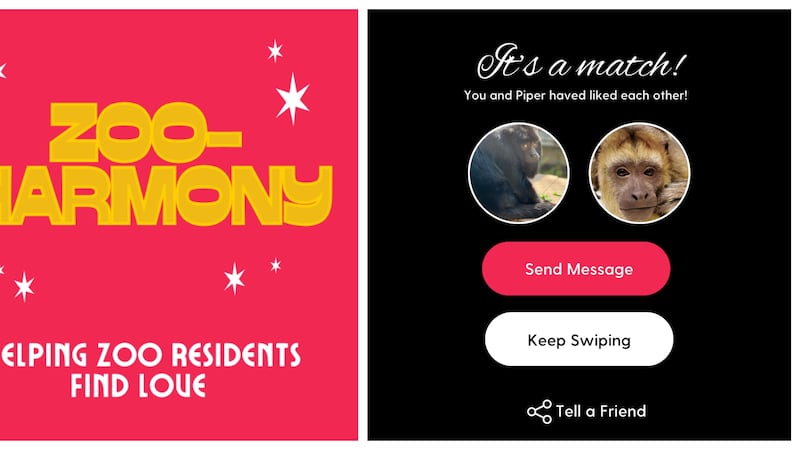 Published: Sep. 22, 2023 at 11:25 AM CDT
Note: Zoo Harmony is not a real dating site for animals, and the Hattiesburg Zoo's animal curator takes full responsibility for matching Frankie and Piper.
HATTIESBURG, Miss. (WDAM) - Love is in the air at the Hattiesburg Zoo!
The zoo's seven-year-old male howler monkey, Frankie, has been searching for a female companion. What better way to find a mate than through Zoo Harmony?
Frankie posted his profile, which included a personal bio that listed his interests and noted the traits he was looking for in a mate.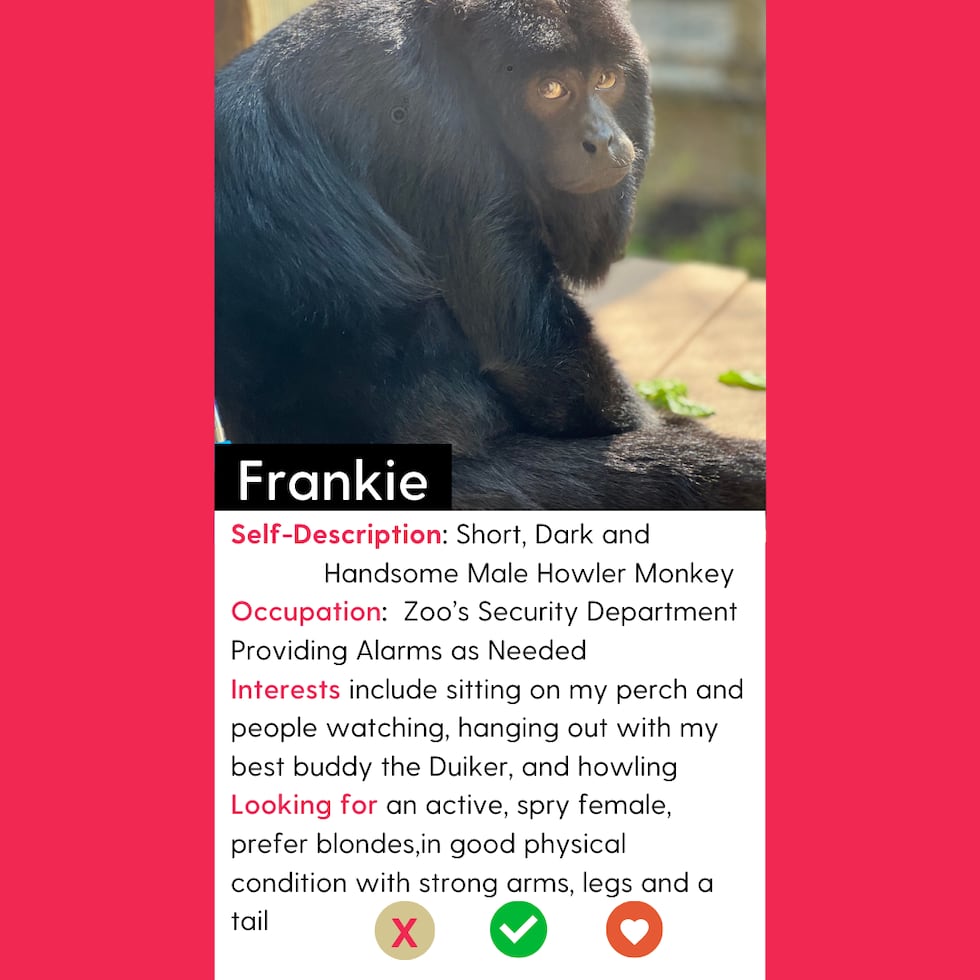 "Howler Monkeys are highly intelligent creatures and are very sociable," said Kristen Moore, an animal curator for the Hattiesburg Zoo. "It is not healthy to have a lone monkey, and so we have been helping Frankie search for the perfect mate to join him."
It just so happens that Piper, a three-year-old blonde howler monkey residing in a Rhode Island zoo, was also looking for a mate on Zoo Harmony.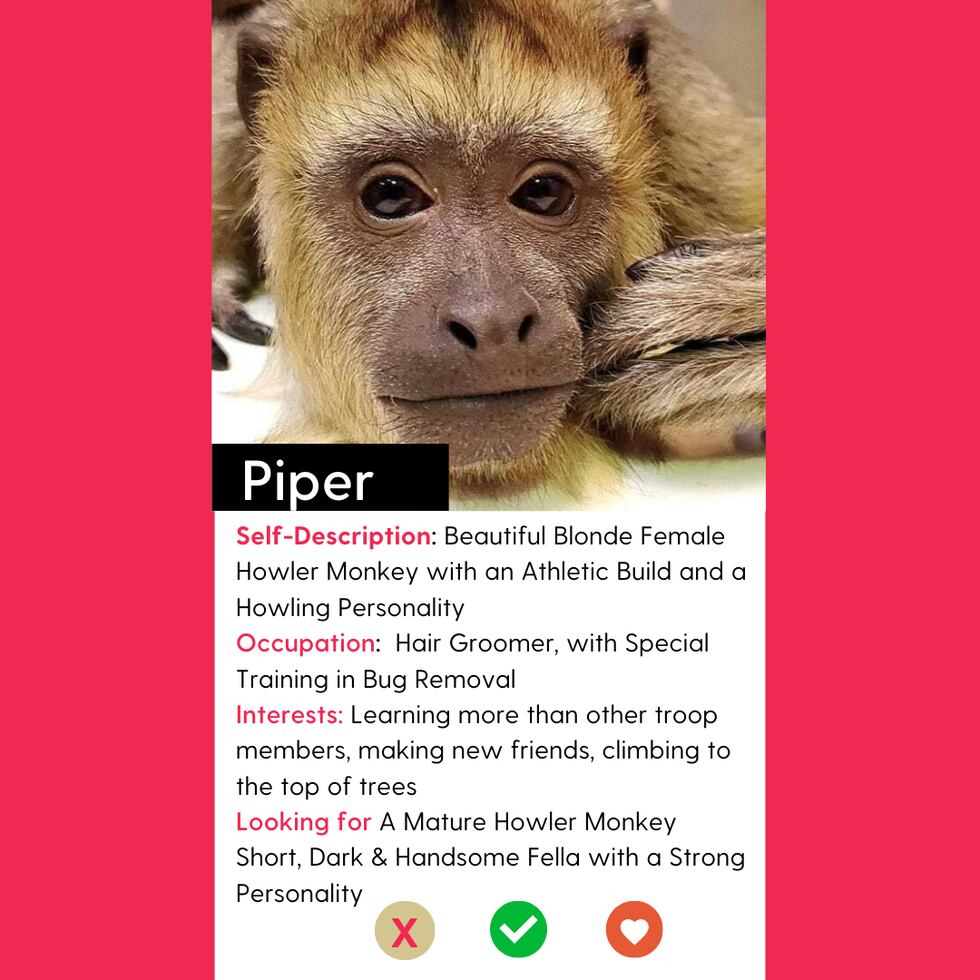 After multiple conversations between Frankie and Piper's care teams, the match was official!
Piper will arrive at the Hattiesburg Zoo on the week of September 22, and Frankie and Piper will meet one another in person over the weekend.
"We do not have plans to breed Frankie and Piper," said Moore.
Frankie came to the Hattiesburg Zoo in December of 2020 and lost his previous mate, Jessica, in April 2023 due to age-related health issues.
Howler monkeys are believed to be the loudest mammals on the planet. They primarily eat leaves and have a very keen sense of smell.
Want more WDAM 7 news in your inbox? Click here to subscribe to our newsletter.
Copyright 2023 WDAM. All rights reserved.