Gov. Reeves implements partial statewide burn ban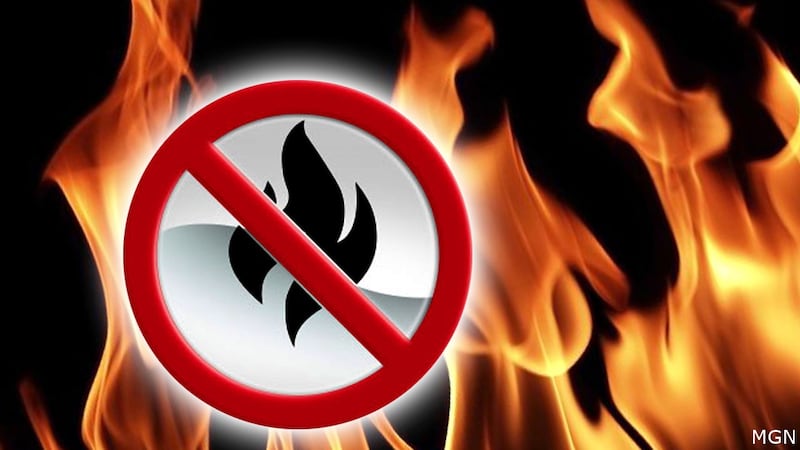 Published: Aug. 20, 2023 at 9:43 PM CDT
JACKSON, Miss. (WDAM) - In consultation with the Mississippi Forestry Commission and Mississippi Emergency Management Agency, Miss. Gov. Tate Reeves signed a proclamation Friday initiating a partial statewide burn ban, effective immediately.
The following 40 counties will be under the burn ban, which will remain in place until further notice: Adams, Amite, Claiborne, Clarke, Copiah, Covington, Forrest, Franklin, George, Greene, Hancock, Harrison, Hinds, Issaquena, Jackson, Jasper, Jefferson Davis, Jefferson, Jones, Lamar, Lauderdale, Lawrence, Lincoln, Madison, Marion, Newton, Pearl River, Perry, Pike, Rankin, Scott, Sharkey, Simpson, Smith, Stone, Walthall, Warren, Wayne, Wilkinson and Yazoo.
Additionally, the MFC has activated its Incident Management Team to help facilitate rapid deployment to wildfires.
The partial state-level burn ban is effective immediately and will have no exemptions. The burn ban was implemented due to increased wildfire occurrences, high drought index, dry vegetation and the forecasted weather patterns statewide over the next ten days.
"Much of the state is experiencing significant drought conditions," said Reeves. "With the current drought conditions and little rainfall in the forecast, we are taking action now to protect the public. The state of Mississippi will continue to monitor conditions and respond as needed."
Under a partial statewide burn ban, outdoor burning of any kind is prohibited in the specified counties.
Persons caught violating a burn ban can be fined and held responsible for any damages caused by a fire. Due to drought conditions, the MFC is discouraging any unnecessary outdoor burning, even in parts of the state that are not under the burn ban.
Gas, propane, and charcoal grills are safe to use when using safe handling precautions.
To report a wildfire, call 911 or contact MFC's Central Dispatch at 877-MFC-FIRE.
Want more WDAM 7 news in your inbox? Click here to subscribe to our newsletter.
Copyright 2023 WDAM. All rights reserved.