Driver suffers moderate injuries after single-vehicle crash in Jones Co.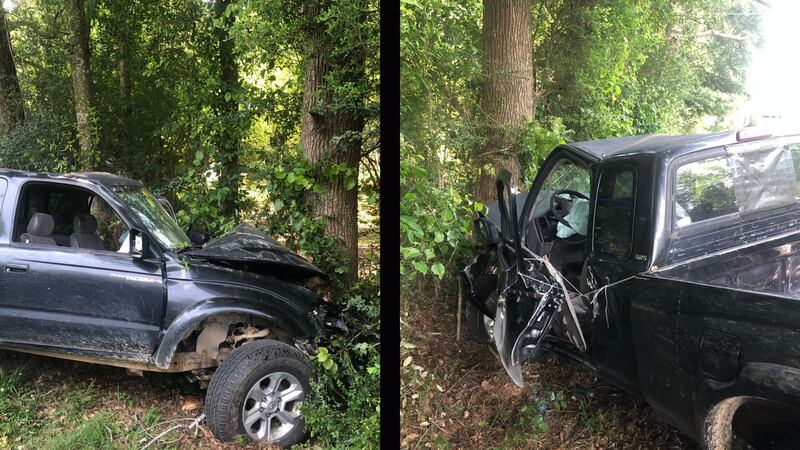 Published: May. 26, 2023 at 6:16 PM CDT
JONES COUNTY, Miss. (WDAM) - It's been a busy day for Jones County volunteer firefighters.
According to Jones County Fire Council Public Information Officer Dana Bumgardner, Glade and Powers volunteer fire departments responded to a single-vehicle collision at 473 Orange Drive in the Glade community at 1:15 pm.
Once firefighters arrived on the scene, they found a single patient in a pickup truck.
The vehicle had left the road and struck a tree, leaving the driver entrapped, Bumgardner said.
Firefighters immediately began extrication of the driver and emergency medical responders rendered care.
Bumgardner said the driver suffered moderate injuries, and the pickup sustained major damage. No other injuries were reported.
Want more WDAM 7 news in your inbox? Click here to subscribe to our newsletter.
Copyright 2023 WDAM. All rights reserved.