Three former JPD officers charged in connection with Keith Murriel's death
Published: May. 24, 2023 at 3:31 PM CDT
JACKSON, Miss. (WLBT) - Jackson Mayor Chokwe Antar Lumumba announced on Wednesday that he was releasing footage of the Jackson Police Department's encounter with Keith Murriel, a Black man who died in officers' custody on New Year's Eve.
The decision comes days after the three officers accused in connection with his death were indicted by a Hinds County grand jury on homicide charges.
The announcement also comes days after former Chief James Davis retired. Davis initially said in a statement that the 41-year-old had a "medical emergency" and died on the scene.
Lumumba came out in opposition of the statement, condemning the officers' actions.
Witness video obtained by WLBT News in February showed Murriel screaming while being tased.
"From the perspective of various officers' body cams and other camera footage in the area, we believe we have seen actions that are excessive, disheartening and tragic," Lumumba said during Wednesday's announcement. "And we believe that is not representative of the vision of public safety that not only this administration wants to put forward, but we believe the men and women of JPD want to put forward."
Acting Chief Joseph Wade said his heart and his prayers go out to the Murriel family and that the department strives to build trust in the community.
"I would ask of the citizens of Jackson to continue to support the dedicated, hard-working men and women of the Jackson Police Department who put their lives on the line every single day," he said. "We will continue to be transparent. We will continue to have accountability measures in place, not only from the bottom up but from the top down as we move forward."
The video had already been released to the victim's family. Director of Communications Melissa Faith Payne said links also were sent to news directors at local media outlets.
Lumumba said the decision to release the video was not connected to the departure of the former police chief.
JPD Officers Avery Willis, Kenya McCarty and James Land were said to have tased Murriel more than 80 times and forcefully knee him in the back.
The three were indicted by a grand jury on May 12. Willis and McCarty are charged with second-degree murder, and Land is charged with manslaughter.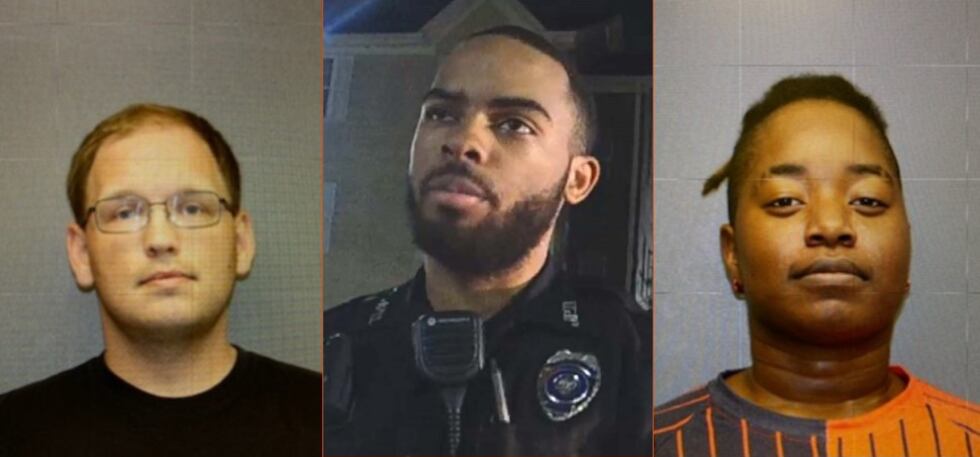 The indictments are not yet posted on the Mississippi Electronic Court's website.
The three are not currently being held at the Raymond Detention Center.
The trio had been placed on administrative leave following the victim's death.
McCarty previously was arrested by Flowood Police in 2021 after being found with marijuana at Nature Trail Park.
Want more WLBT news in your inbox? Click here to subscribe to our newsletter.
See a spelling or grammar error in our story? Please click here to report it and include the headline of the story in your email.
Copyright 2023 WLBT. All rights reserved.