Sod issues spoil highly-anticipated game between Southern Miss and Ole Miss at Trustmark Park
Published: Mar. 28, 2023 at 8:58 PM CDT
PEARL, Miss. (WLBT) - After leading the defending national champions Ole Miss in the bottom of the fourth inning, the midweek contest between Southern Miss and the Rebels was called a "no contest" by the umpires due to the sod conditions at Trustmark Park Tuesday night.
Welp, never seen this one before. Game has been called due to a turf-related issue after an Etzel bunt saw the Ole Miss pitcher slip.

— Garrett Busby (@gsbusby) March 29, 2023
According to the Mississippi Braves' Twitter, the sod at the Braves' home stadium was replaced on March 14, two weeks before the highly-anticipated contest.
The Golden Eagles were leading the Rebels 2-1 in the bottom of the fourth inning when a bunt from the Golden Eagles' center fielder Matthew Etzel caused the Ole Miss pitcher, Brayden Jones, to slip and force the umpires to disqualify the contest for "player safety."
A win or loss was not rewarded due to the game not extending to at least five fully played innings.
"It's a bummer. Both teams were really competing tonight," Southern Miss Head Coach Scott Berry said about the field conditions. "It was pretty evident that this thing could get bad... and we both have a lot of season, and certainly don't need to get someone hurt because of that."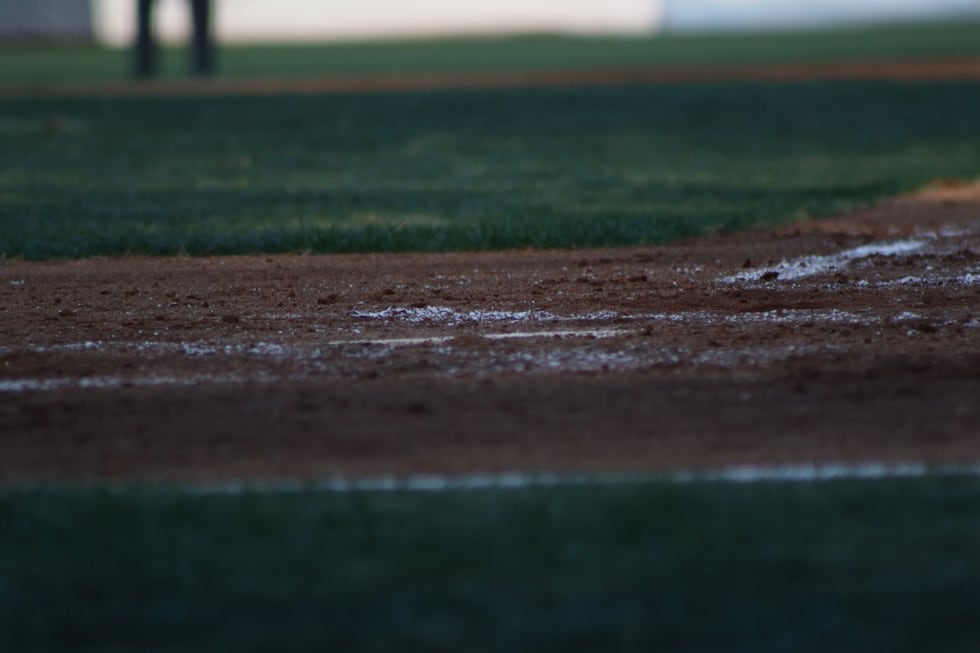 Ole Miss has already had a controversial calling go in their favor after the Rebels were given a win despite trailing their opponent - Louisiana Tech - 5-4 on March 1, when a weather delay was announced. Ole Miss was leading 4-3 before the start of the sixth inning.
WLBT asked Coach Berry if the game would be resumed later in the season, to which he responded with, "no."
Chris Harris, the Director of Communications, Media, and Broadcasting for the Mississippi Braves, told WLBT that he "expects" the sod to be ready to go for the Braves' home-opening weekend series against the Biloxi Shuckers on April 7.
Harris also stated that all non-M-Braves events are scheduled by Spectrum Capital, the owners of Trustmark Park.
The Mississippi Braves released a statement shortly after the ruling, stating that all attending fans "may exchange the ticket for two tickets" to a Mississippi Braves game this upcoming season.
Full tweet is below:
Want more WLBT news in your inbox? Click here to subscribe to our newsletter.
Copyright 2023 WLBT. All rights reserved.