Pedestrian bridge installed at Kamper Park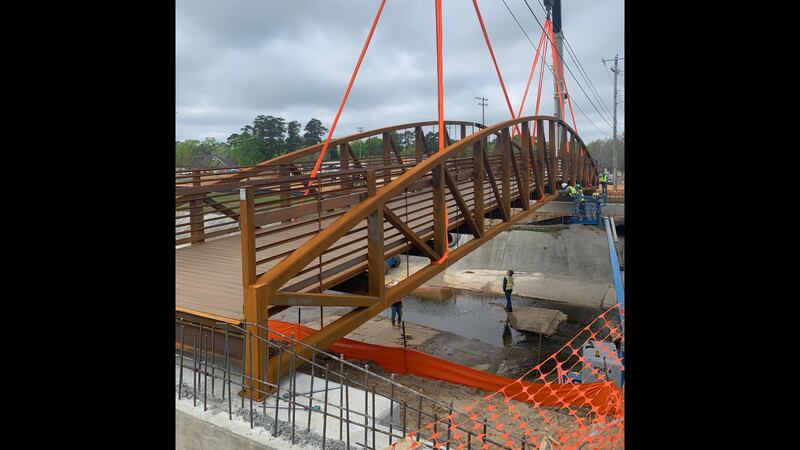 Published: Mar. 22, 2023 at 5:16 PM CDT
|
Updated: Mar. 23, 2023 at 3:40 PM CDT
HATTIESBURG, Miss. (WDAM) - Thursday morning traffic saw some delays due to the installation of a pedestrian bridge in front of Kamper Park.
Work crews installed a bridge from 8:30 a.m. - noon.
Hattiesburg Mayor Toby Barker said the bridge will highlight the new, wider and safer multi-use path on Hardy Street from Park Avenue to S 17th Avenue.
Barker said part of the funding for the project came from his last bond project/direct appropriation from his time as a legislator. The bulk of the funding came from a federal transit grant from 2020.
The workers used heavy equipment that was staged on Tuesday.
The construction took up both eastbound lanes of Hardy Street. The two westbound lanes of Hardy Street, from Park Avenue to S 17th Avenue, were used to accommodate two-way traffic.
The Hattiesburg Zoo announced it would still be open Thursday morning on its Facebook page.
Want more WDAM 7 news in your inbox? Click here to subscribe to our newsletter.
Copyright 2023 WDAM. All rights reserved.