Customs finds giant snails alive in traveler's suitcase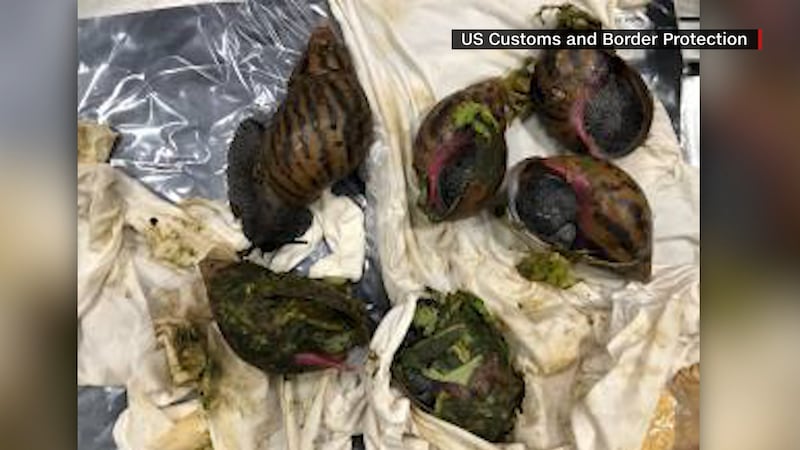 Published: Mar. 20, 2023 at 7:04 AM CDT
(CNN) - It almost looks like a plate of escargot, but it's a potentially dangerous discovery at Detroit Metropolitan Airport.
According to U.S. Customs and Border Protection, six giant African snails were found alive in a suitcase owned by a traveler from Ghana.
The snails are deemed a "prohibited organism" by U.S. officials since they can cause harm to humans and the environment if they are set free.
Some of these African snails can grow up to 8 inches long and carry a parasite that may lead to meningitis.
However, some people do still eat snails, and others even have them as pets.
Copyright 2023 CNN Newsource. All rights reserved.