Forrest General Cancer Center helps breast cancer patients with lymphedema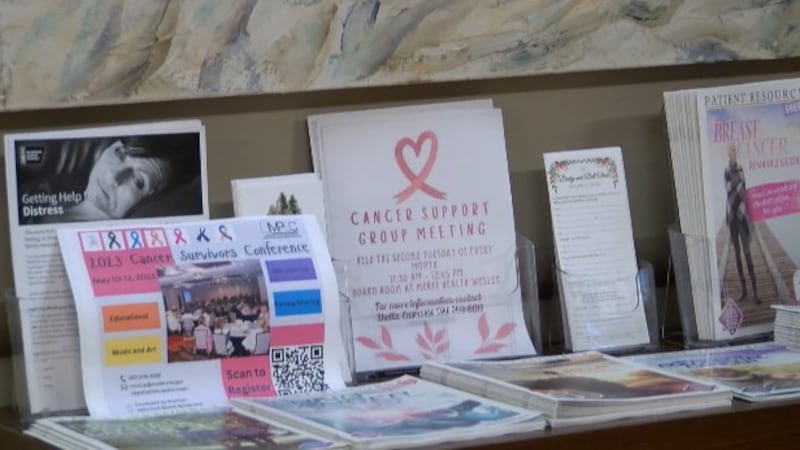 Published: Mar. 7, 2023 at 7:00 PM CST
PINE BELT, Miss. (WDAM) - Each year in the United States, about 264,000 women are diagnosed with breast cancer according to the Centers for Disease Control and Prevention (CDC). After receiving treatment, women might also experience a side effect known as Lymphedema.
To help breast cancer patients address these different quality issues with their survivorship, Forrest General Cancer Center has subcommittees designed for services after cancer care, and one of those subcommittees focuses on Lymphedema.
"Lymphedema is important to us because it is a side effect of treatment that can affect 10-20% of breast cancer survivors, depending on what type of treatment they received," said Sophy Mangana, radiation oncologist at Forrest General Cancer Center.
Lymphedema is a condition caused by either surgery, radiation or the tumor itself that affects the arm on the side the patient received treatment.
Mangana said it's a blockage of the lymphatic system which carries fluid away from tissues in the body into the blood.
"It can be in the form of mild swelling that starts around the hand and the writs. It can track all the way up the arm or it can be debilitating in the sense that it can cause some neurological symptoms due to compression with pain or numbness of the hand," Mangana said.
Although Lymphedema can be debilitating to patients, Kristen Creel said it is treatable if caught at an early stage.
"Getting in to see these patients the same day as the surgery or immediately following the surgery, we can prevent a lot of those things that can trigger lymphedema in the future for them. Often times with therapy it's the first time or one of the first times they have even heard lymphedema," said Creel.
Creel said in this subcommittee education for lymphedema patients, they also go over different lifestyle modifications, such as wearing gloves while working outside and wearing long oven mitts up to their elbow while cooking to prevent any heat or burns that can touch the skin.
Creel said providing education and support resources is a top priority for the center.
"So, we do provide them with various resources in the community as well as nationwide that can help to link them up with other people that are struggling with lymphedema," Creel said. "And it helps them to know they are not alone and other people have gone through this, and recovered and flourished afterward."
With insurance coverage varying depending on the diagnosis and the insurance carrier, Creel said there are grants and non-profits available to provide compression sleeves and various types of equipment patients might need.
Want more WDAM 7 news in your inbox? Click here to subscribe to our newsletter.
Copyright 2023 WDAM. All rights reserved.