Bill that would fully fund MAEP unanimously passed out of the Senate; Gov. Reeves opposes the legislation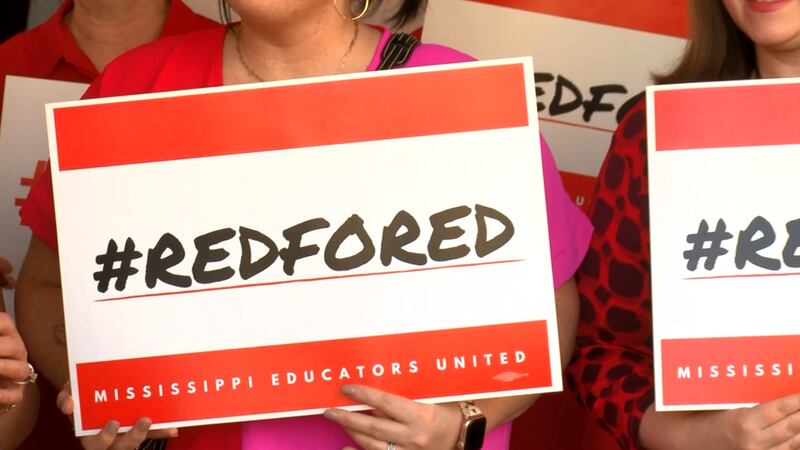 Published: Mar. 7, 2023 at 11:25 PM CST
JACKSON, Miss. (WLBT) - Happening inside the State Capitol on Tuesday, the Senate passed a bill to fully fund the Mississippi Adequate Education Program, also known as MAEP.
This means the school your child goes to could soon be getting more money from the state. On Monday, lawmakers unveiled the plan during a joint meeting of the Senate Appropriations and Education Committees. When the legislation came up on the floor for a vote, it passed unanimously.
"It is so important that we fully fund education for our students because our students are our greatest resource that we have in the state," said Ruth Adams Ball, who's a retired educator.
"This is about what we call creating stronger schools for a stronger Mississippi. The stronger our schools, the stronger our state is, so I'm very excited about the opportunity our kids have," said George Stewart, who teaches at Whitten Middle School in Jackson and serves as the president of the Jackson Association of Educators.
Under the proposed plan, the state would allocate just over $181 million to fund the program.
"In the past, we have been underfunded so much that the district has had to compensate for those discrepancies," said Suzanne Smith, who teaches in the Grenada School District.
Smith said this has been a long time coming. She's been teaching for 34 years, and during that time, MAEP has only been fully funded twice.
"During that time, I have spent thousands of dollars of my own money for classroom supplies for anything that I thought needed to help the children learn. I would go buy it myself because the funding was not there," said Smith.
The longtime educator believes this bill could help change that. If this legislation becomes law, her school district would see an increase of more than $2.7 million.
"Now we will be able to have the money that we need for things like textbooks, building repairs," Smith expressed.
"That's going to be a huge impact for our schools," said Stewart. "Again, that's going to give us an opportunity to have better resources and things like that to help us as classroom teachers be more successful."
While many educators are for the bill, the state's top leader is not. Governor Tate Reeves says people should be cautious of last-minute changes toward fully funding MAEP.
"Instead of funneling more money to the District offices—where our kids won't see it—why not another teacher pay raise? Put it in the classroom!" the Governor said in a statement.
However, those advocating for the program to be funded don't see it that way.
"I just think you're either for public schools or you're not, and this is an opportunity while we have a budget surplus to make public schools a priority," said Representative Tom Miles, who represents Mississippi's 75th District.
"As you all know, last year, we really rallied around having our educators receive a teacher pay raise. Now it's time for our students in the classroom," said Erica Jones, President for the Mississippi Association of Educators. "It is time for them to receive the fully funding that is due to them. We are going to continue to advocate around this issue, and we will not stop until it passes."
Now that this bill has passed out of the Senate, the next step is for it to go back over to the House for consideration.
Want more WLBT news in your inbox? Click here to subscribe to our newsletter.
Copyright 2023 WLBT. All rights reserved.