Legal fees pile up in Jackson city leaders' garbage fight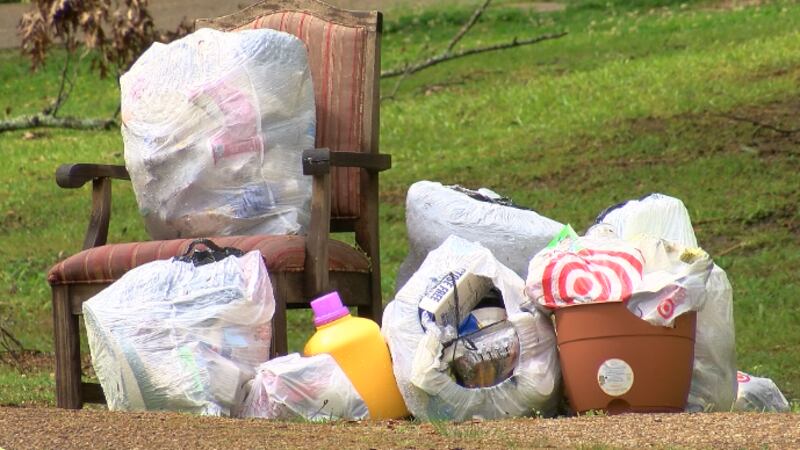 Published: Jan. 20, 2023 at 2:59 PM CST
JACKSON, Miss. (WLBT) - Legal fees continue to pile up in the protracted battle that will eventually determine who picks up Jackson residents' trash.
To date, the mayor and city council have racked up more than $345,000 in attorneys' fees and expenses.
Approximately $158,000 of that comes from the Law Offices of Felicia Perkins, for representing Mayor Chokwe Antar Lumumba, while nearly $98,000 comes from Martin & Martin PA, and $41,000 from Mills, Scanlon, Dye & Pittman, two firms that represent the Jackson City Council.
The price tag likely could climb pending the outcome of a Mississippi Supreme Court case regarding the mayor's veto power.
Additional legal challenges also could be on the horizon, with the council voting last July to refuse to pay the mayor's legal fees if he appealed the ruling in last summer's veto case.
Lumumba and the Jackson City Council have been at odds over the trash for years, and the battle has resulted in multiple lawsuits.
Currently, the only outstanding suit is related to the mayor's veto power. The council filed suit against Lumumba last May after he vetoed the council's decision to reject awarding a contract to Richard's Disposal.
A specially appointed chancery judge ruled in the council's favor, saying the mayor could not veto a negative action, and the mayor appealed the decision to the state's highest court.
The court announced earlier this month that it would decide the case without hearing oral arguments.
The justices' decision in the case could result in even more legal expenses, in particular, if they rule in the council's favor.
Under terms of a federal court settlement, if justices rule in favor of the council, Richard's contract will come to an end. If the mayor prevails, Richard's will continue under its one-year agreement.
Richard's began picking up trash in the capital city on April 1, 2022, despite the council never approving a contract. The New Orleans-based firm filed suit against the city in federal court last summer, seeking months of back pay for work done.
At a meeting earlier this month, the council directed its attorneys to look into potential strategies to ensure garbage collections continue if the court rules in its favor.
"The council understands the paramount importance [of not having] garbage bags pile up on the street," said attorney Deshun Martin. "They have directed us to do some things to ensure that garbage collection continues."
Other fees associated with the multiple trash cases are shown below:
Begley Law Firm PLLC - $5,312.50

Bradley Arant Boult & Cummings - $45,179
Want more WLBT news in your inbox? Click here to subscribe to our newsletter.
Copyright 2023 WLBT. All rights reserved.