Passenger Safety Week: How to stay safe on the roadways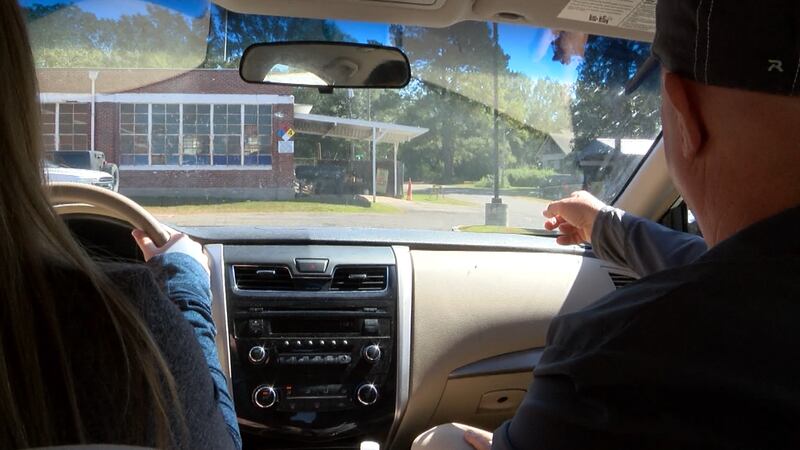 Published: Jan. 16, 2023 at 10:42 PM CST
PINE BELT, Miss. (WDAM) - The Bureau of Transportation says there is an accident every 13 seconds in the United States.
According to Columbia Police Department Detective Michael Turner, most accidents the department sees involve a passenger of some sort.
"We typically see more accidents with passengers being present in the vehicles," said Turner. "Usually, if it is a single person with just a driver in the vehicle, they're usually making contact with somebody with passengers in the other vehicle."
Passengers are just one way a driver can get distracted on the roadways.
The National Highway Traffic Safety Administration reports that nearly 3,000 people are killed in distracted driving accidents annually.
"We need to make sure all loose items are secured," Turner said. "Let's try not to have arguments or fight going down the road. Let's not try to have a concert in the car."
Sometimes, the passenger has to be the safe one, especially if a driver is impaired.
While efforts can be made to try to get a driver to stop or not go at all, sometimes, letting the law know could be the best idea.
"If nothing works, text a friend or family member to contact law enforcement for you so the driver doesn't know that you're contacting somebody about their driving," Turner said.
For the safest traveling, set ground rules with your passengers, hide the distractions and always wear a seatbelt.
Want more WDAM 7 news in your inbox? Click here to subscribe to our newsletter.
Copyright 2023 WDAM. All rights reserved.